Easter is such a blessed time of year. It is also a wonderful time to share recipes and baked goodies with our friends and neighbors and those in need.
What could you make for someone?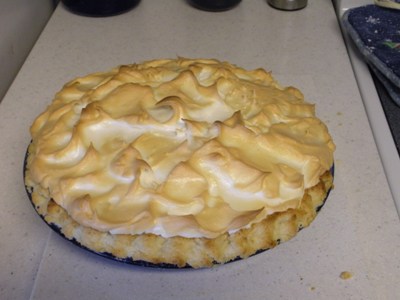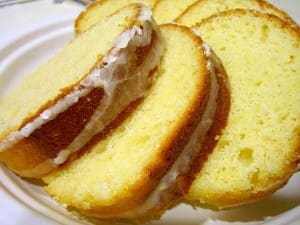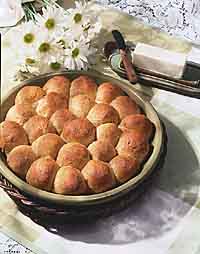 So many possibilities! What are you giving this Easter season?
Today's Lagniappe:   Bunny Biscuits
From the Martha White website – something yummy and very giveable!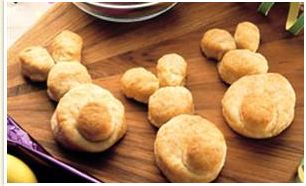 Crisco® Original No-Stick Cooking Spray
2    cups Martha White® Self-Rising Flour
3    tablespoons sugar
1/3    cup butter
1    large egg
1/2    cup milk, approximately
Directions:
1.    HEAT oven to 450°F. Lightly spray large cookie sheet with no-stick cooking spray. Stir together flour and sugar in mixing bowl. Cut in butter with pastry blender or fork until mixture resembles coarse crumbs.
2.    BEAT egg in measuring cup; add enough milk to make 2/3 cup. Add egg mixture to flour mixture; stir with fork until dough forms and mixture begins to pull away from sides of bowl.
3.    KNEAD dough on lightly floured surface just until smooth. Roll out dough to 1/2–inch thickness.
4.    CUT one 2-inch round for body of each bunny, three 1-inch rounds for head and ears (roll two of these between hands to lengthen for ears) and one 1/2-inch round for tail. Assemble bunnies on prepared baking sheet by placing largest round on baking sheet; place medium round just above for head, place lengthened pieces at top of head; and place smallest round on top of largest biscuit near bottom for tail.
5.    BAKE 10 to 12 minutes or until golden brown.
Balancing Beauty and Bedlam's Tasty Tuesday
Blessed with Grace's Tempt My Tummy Tuesday