March 19 is the feast of St. Joseph, and it's a big deal in New Orleans.  We are one of several areas of the country, most in the northeast, where descendants of Sicilians organize St. Joseph's altars.  The tradition dates to the middle ages, when residents prayed to the saint to end a severe drought in Sicily, promising a feast in return.  The altars appear in churches, schools, and homes.  I stopped by one at St. Stephen's Church in the Uptown area, now part of Good Shepherd Parish.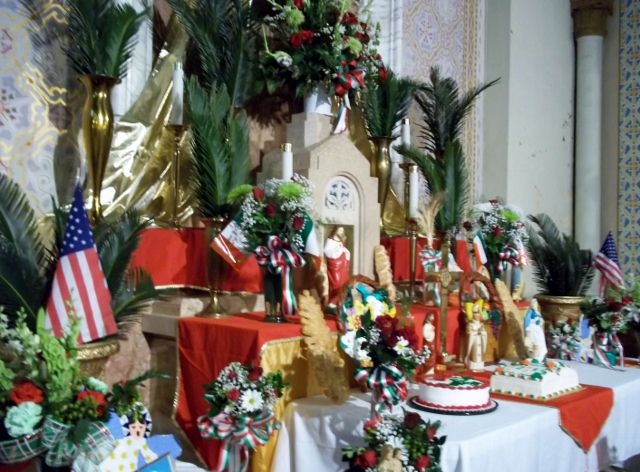 The traditional St. Joseph Altar is constructed in the shape of the cross, with three levels honoring the Holy Trinity.  The colors are red, white, and green, those of the Italian flag.  The main attraction is food of every kind, with the exception of meat due to Lent.  Fava beans, or "lucky beans" are always present, one of the few crops that thrived during the drought.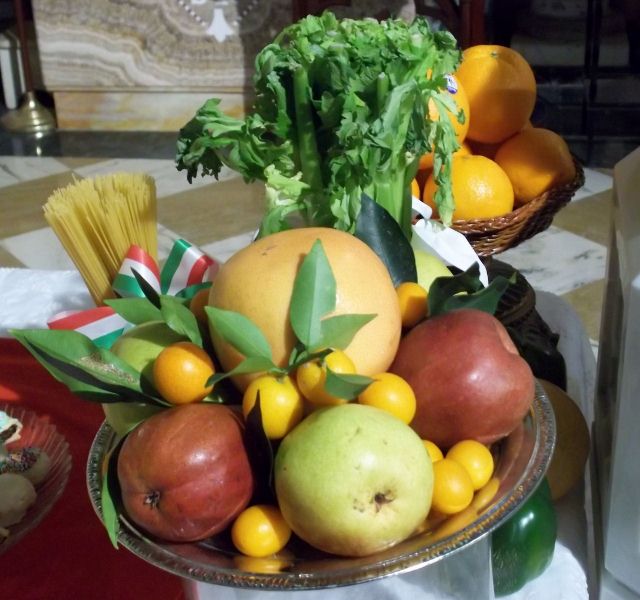 Many of the foods are symbolic. The Cuchidata, large golden-brown breads with a glossy finish of eggwash and sesame seeds, are formed into wreaths (representing the Crown of Thorns), hearts (the Sacred Heart of Jesus), crosses (the Crucifixion), fish (multiplication of the loaves), chalices, and monstrances.  Cookies are always a favorite item. There are large and small fig cakes in many lovely patterns, biscotti in various shapes and sizes, iced in colors of pink, green, white, yellow and chocolate, and flavored with almond, vanilla, lemon, anise and other spices.  Cakes in various shapes are also popular.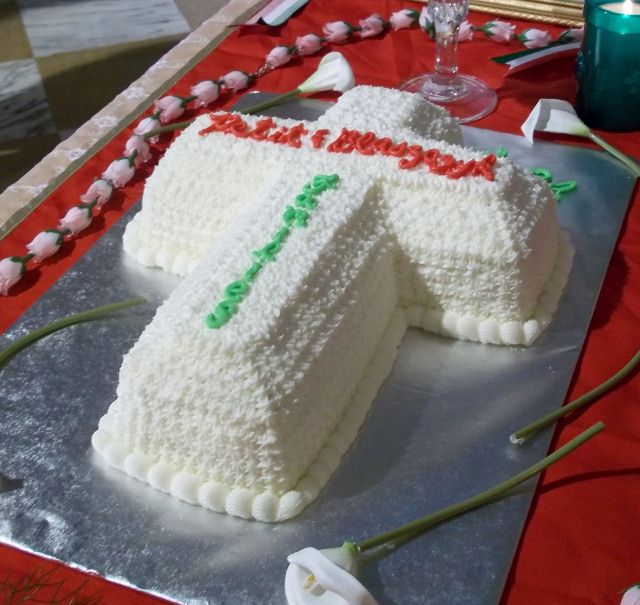 This will definitely get you into a prayerful mood.
Click for captions and to enlarge.
This is a New Orleans style metamorphosis. What is going on in your area?