Today we're talking cattle, not killing weeds!  We visited the ranch over Easter, and I thought I'd give you a close-up of working the herd.  The task was to spray the cattle for flies and other pests, and to vaccinate the new calves.  Arnold, our foreman, had his nephew Mike (who was a champion bull rider in his younger days) helping out.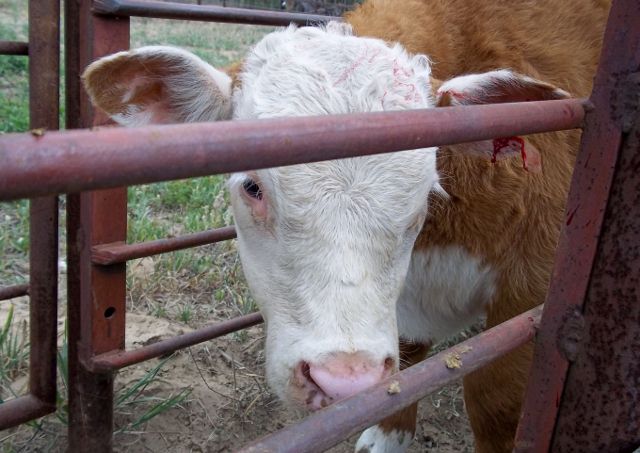 Each group of cattle needed to be rounded up and brought to the pens.  (It is important to control who fraternizes with whom, since bulls are not discriminating as to their partners.)  The trick is to get one of them moving in the right direction, and the rest will generally follow.  It's easiest to do this on horseback, but the last batch was cooperative in following the pick-up truck, which they identify with people bearing treats.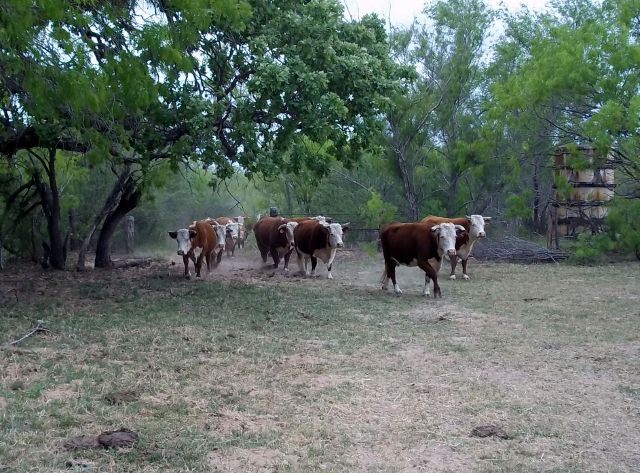 Our cattle are gentle.  Despite the ominous looking gate, which is capable of holding a cow's head still, they seemed to take it all pretty well.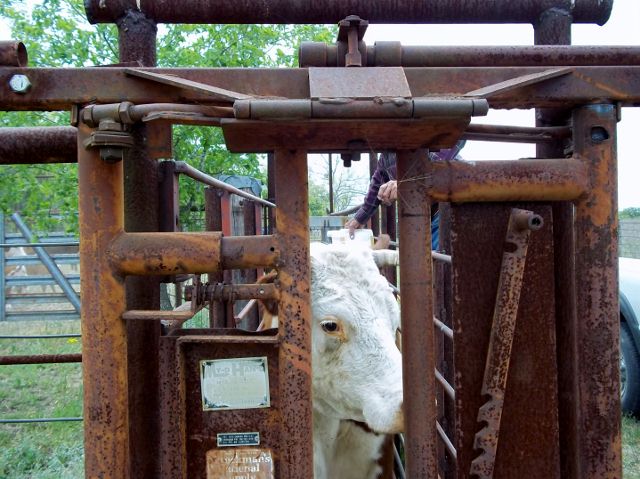 Here is a video of a heifer getting worked.  She will feel so much better without pests bothering her!  This group has reached a milestone – they are old enough now to be in with a bull.
Just another day on the ranch.  Take a look at some more photos.
Click for captions and to enlarge.