Southern Goodness
Submitted by Christi
I saw a recipe for a bacon, lettuce and fried green tomato recipe. It looked yummy. Of, course, I wanted to put my own spin on it.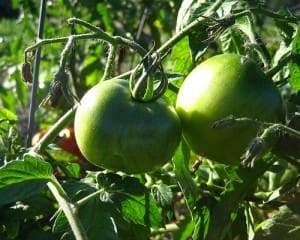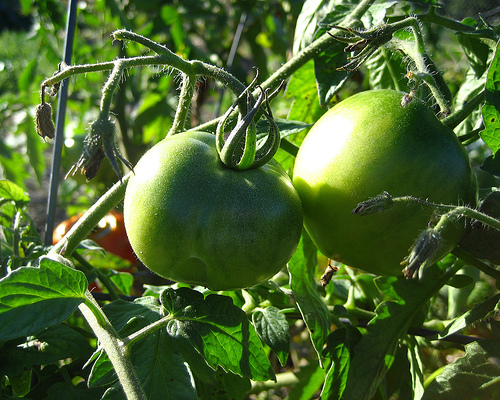 Okay, so first you make the remoulade.
Remoulade:
Use in amounts that suit your tastes
Zatarains creole mustard
Mayonnaise
Red chili sauce (not much)
Horseradish
Worcestershire sauce (a dash)
Garlic
Mix together. Refrigerate for at least 30 minutes before serving.
Then, you fry the bacon.
Then, you fry the green tomatoes.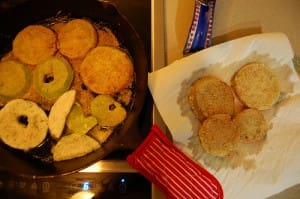 4 to 6 green tomatoes
salt and pepper
Cajun seasoning
cornmeal
bacon grease or vegetable oil
Slice the tomatoes into 1/4 – 1/2-inch slices. Salt and pepper them to taste. Mix meal and Cajun seasoning. Dip the tomatoes in meal and fry in hot grease or oil about 3 minutes or until golden on bottom. Gently turn and fry the other side.
While the tomatoes are frying, toast some bread. This can be whatever you like. I lean towards an English muffin for this.
Then, you put it all together.
Now, that is some Southern Goodness!
Today's Lagniappe: How to choose a green tomato
When choosing tomatoes for this recipe choose a nice,
really firm, tomato. Choose a tomato that is very light green
in color and sounds almost crispy when sliced.
Tags: Southern Food
20 Responses to "Southern Goodness"
Leave a Reply