Southern Monday
Submitted by Christi
What a great holiday weekend! A wonderful celebration of our nation's independence. I had a wonderful weekend. I really enjoyed planning for this celebration.
In celebration, I transformed my outdoor table from this: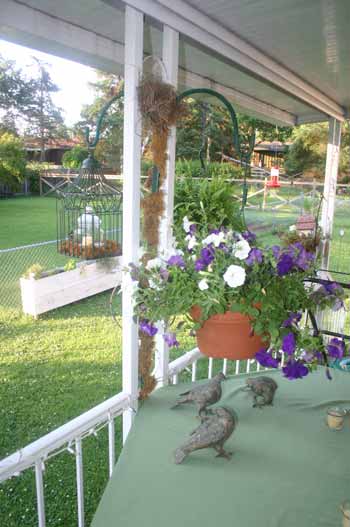 to this:
With the addition of a few flags, some red and blue twizzle sticks and a red, white and blue ribbon, this table was transferred from a garden party table to a festive, patriotic party table.
I love this idea and can see mums and pumpkins for Fall and lots of other ideas.
This past weekend, we also indulged in delicious Bluebell Strawberry and Homemade Vanilla ice cream. Bluebell Ice Cream (from Texas) is really, really yummy! Now it has been a few years since I lived in Texas, but, as I recall the slogan was, "We eat all we can and we sell the rest!" Who doesn't love that? We rarely indulge in ice cream and even when we do it is usually the no-sugar variety. This was a wonderful, delicious indulgence!

Hope everyone has a great Monday!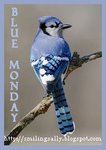 Visit Susan at Between Naps on the Porch for Metamorphosis Monday and Smiling Sally for Blue Mondays. You will find wonderful and talented women with fantastic posts!
Hope everyone has a wonderful week starting with a fantastic Monday!
Today's Lagniappe:  Blueberry Coffee Cake
2 cups flour
1 cup sugar
2 tsp. baking powder
1 tsp. salt
1 1/2 tsp. grated lemon peel
1/2 cup butter, softened
1 cup milk
2 eggs slightly beaten
1 tsp. vanilla
2 cups fresh or frozen blueberries
Icing:
1 cup powdered sugar
1/4 tsp. almond extract
3-5 tsp. milk
Directions:
Heat oven to 375. Grease a 13×9 inch pan. In large bowl, combine flour, sugar, baking powder, salt and lemon peel. Using pastry blender or fork, cut in butter. Add milk, eggs and vanilla. Stir well. Pour 3/4 batter into greased pan.
Top with blueberries. Spoon remaining batter over blueberries. Bake for 35 minutes. Cool 30 minutes. In small bowl , blend icing ingredients. Drizzle over warm cake.
Tags: Southern Food, Southern Holiday
17 Responses to "Southern Monday"
Leave a Reply