Southern Inspiration
Submitted by Christi
Sometimes, life just doesn't go the way you want it to. It is so easy to be happy and optimistic when things are going well, but, when things get tough . . . well, that is another story. Those are the times you have to have strength! Sometimes, I have to remind myself where my strength lies. I did this little project to help me remember!
I took this very old frame that I love: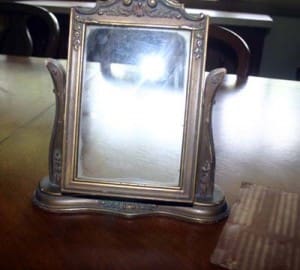 Cut a piece of cream colored card stock and cut it to size: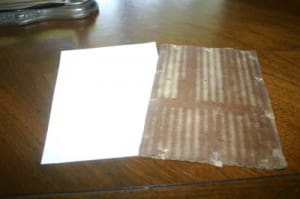 Drew my guidelines lightly in pencil: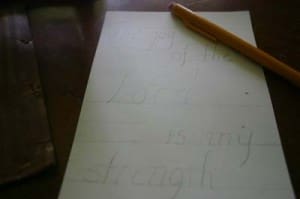 Then used my favorite calligraphy pens to write out my message. It has been awhile since I've done any calligraphy so I'm a little rusty. Doesn't matter, I just want to be able to see the message!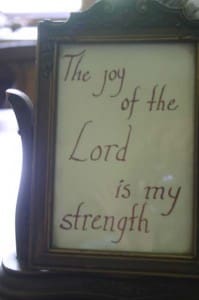 Even Princess Grace Calli-cat (also known as Calli) wanted to get in on the act: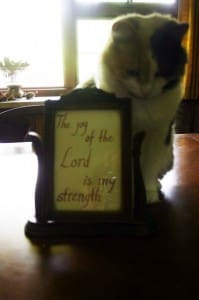 She is as bad as Bailey the wonder dog!
I was looking through some old books this week and came across this gem: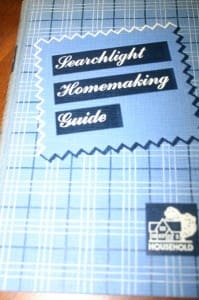 First copyrighted in 1937 and then again in 1950 in its revised edition. Although some of its content is out of date, this is a very interesting book to sit and enjoy. I especially like this line from the Foreword explaining why the authors included chapters on etiquette and grooming:
Certain of these, it will be at once observed are ordinarily absent from manuals of homemaking. The reason they are included in this volume is the conviction of the Household that the American family does not live by bread alone; that beauty, dignity, emotional adjustment within the family, and wholesome interest in community affairs are integral ingredients of a satisfying home life.
Nice!
Get your week off to a great start by checking out Blue Monday at Smiling Sally's and Metamorphosis Monday at Between Naps on the Porch.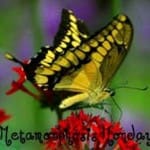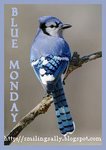 Today's Lagniappe: Grilled Portobello Mushrooms
Something delicious for the grill!
* 12 large portobello mushrooms
* 3 tablespoons butter
* 3 tablespoons olive oil
* 1 tablespoon lemon juice
* 3 cloves garlic, smashed and minced
* black pepper
Preparation:
Wash mushrooms; remove stems and set mushrooms aside. Melt the butter, olive oil, lemon juice, garlic & pepper together in a small pot or on the grill. Halve largest mushrooms or cut in strips. Brush the mushrooms generously with the melted butter and olive oil mixture. On a covered grill over medium coals, grill the portobello mushrooms stem-side down for about 8 minutes. Turn and grill the tops of the portobello mushrooms for 6 to 8 minutes longer. The grilled portobello mushrooms should be tender and nicely browned.
22 Responses to "Southern Inspiration"
Leave a Reply