Southern Splash of Lemonade
Submitted by Christi
My friend Ann Messick and I recently went to view this great home for sale that has a lovely pool. Of course, as always, I thought, "TABLESCAPE!" Ann is a realtor and she has listed this home. The dear owner was kind enough to let us come and have some fun at her pool. So, here it is, a Southern Splash of Lemonade (and cookies!).
We went out on a limb, or rather, diving board for today's treat!: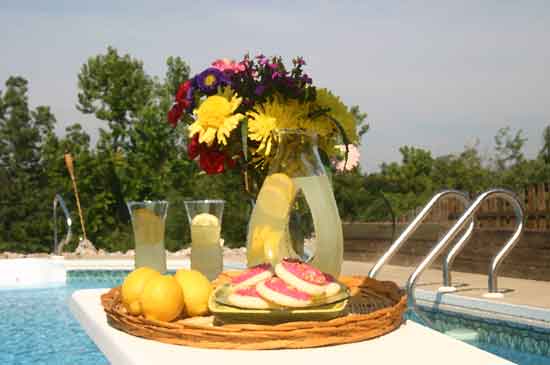 Into the deep end: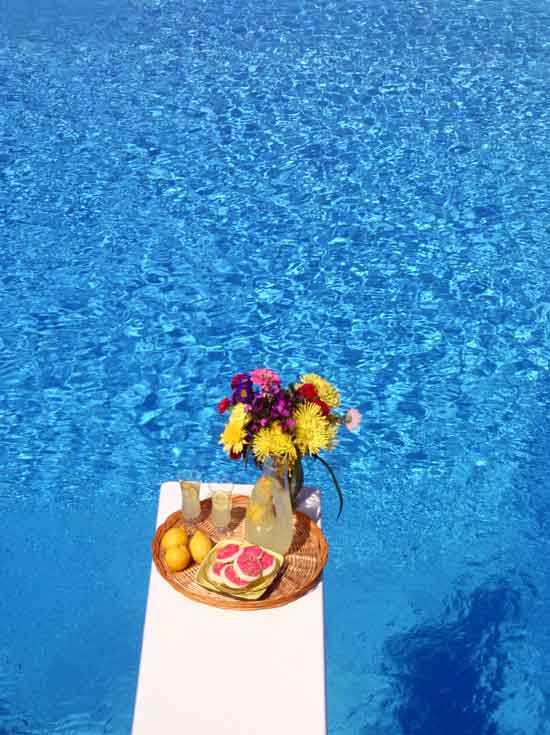 Sorry, no dip here: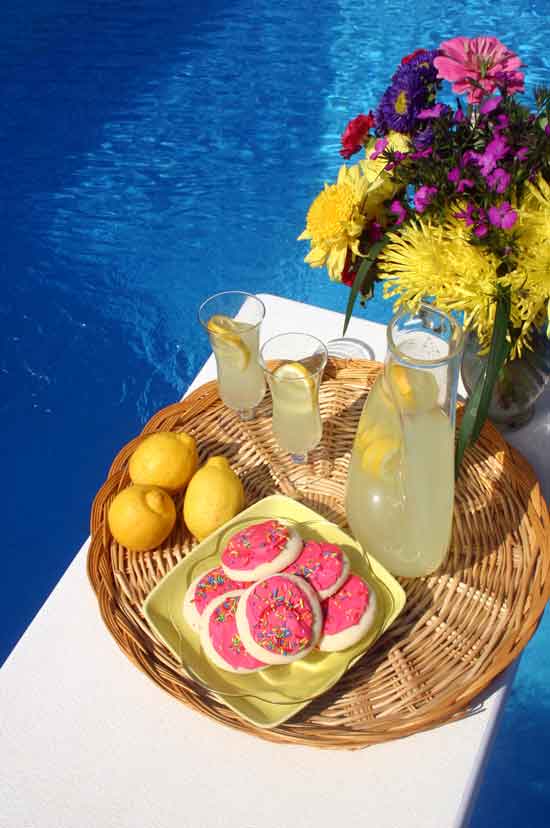 A view from above: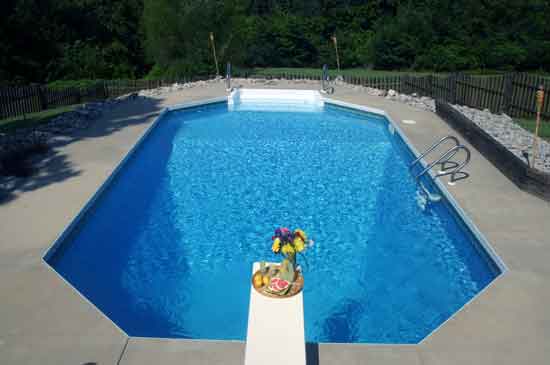 Something refreshing, is it the lemonade or the water?: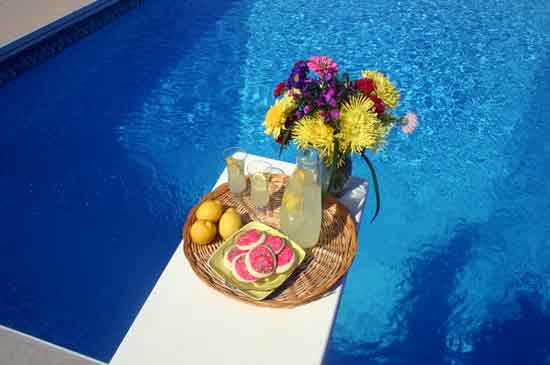 Maybe it is the cookies on the pretty yellow plate, topped with a clear yellow/green plate: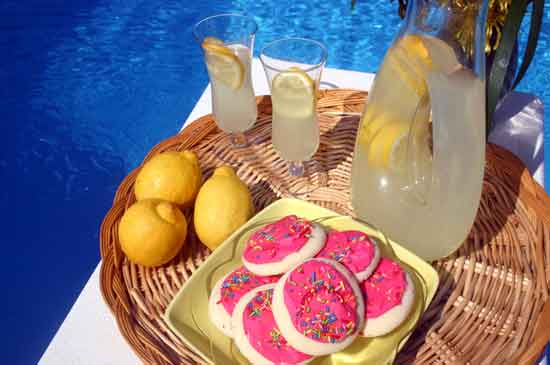 Let's dive in!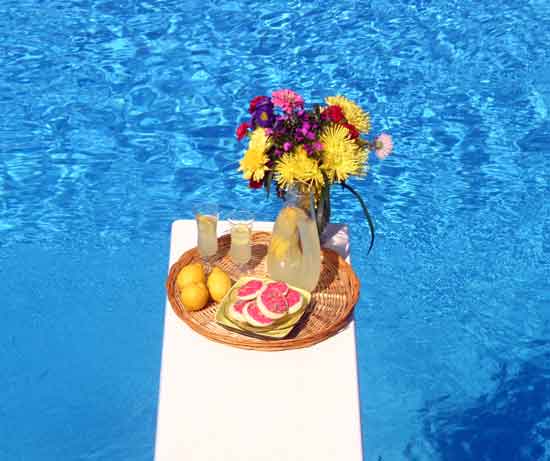 Thanks for joining us for today's episode of Tablescape Thursday, hosted by Susan at Between Naps on the Porch.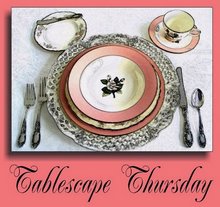 And God said, Let there be lights in the firmament of the heaven to divide the day from the night;
and let them be for signs, and for seasons, and for days, and years:
And let them be for lights in the firmament of the heaven to give light upon the earth:
and it was so.
Lagniappe: Apple Pie Bread
Anyone else ready for Fall?
Apple Pie Bread
1/2 cup butter, softened
1 cup sugar
1/4 cup buttermilk
2 tsp baking powder
2 eggs
1 tsp vanilla
2 cups all-purpose flour
1/2 tsp salt
2 cups shredded, peeled apple (about 4 medium)
1/2 cup raisins
Streusel-Nut Topping
Preheat oven to 350*. Grease the bottom and 1/2 inch up the sides of an 9x5x3-inch loaf pan; set aside. In a large bowl, beat butter with an electric mixer on medium to high speed 30 seconds. Beat in sugar until combined. Add buttermilk and baking powder; beat until combined. Add eggs and vanilla; beat until combined. Stir in apple, nuts, and raisins.
Spoon the batter into prepared pan; spread evenly. Sprinkle the Streusel Nut topping over batter. Bake 60-65 minutes or until wooden toothpick inserted near the center comes out clean.
Cool in pan on a wire rack for 10 minutes. Remove from pan. Cool completely on wire rack. Wrap and store overnight before slicing. Makes 1 loaf (14 slices)
Streusel-Nut Topping
In a small bowl, combine 1/4 cup packed brown sugar and 3 tbsp all-purpose flour. Using a pastry blender, cut in 2 tbsp butter until mixture resembles coarse crumbs. Stir in 1/3 cup chopped walnuts or pecans.
29 Responses to "Southern Splash of Lemonade"
Leave a Reply