Southern Sunday Favorite
Submitted by Christi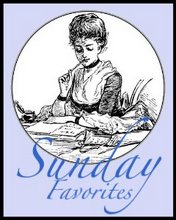 Another Sunday Favorite hosted by Chari at Happy to Design!
This is a favorite because it reminds me to always trust God! For that reason, it is also and entry for Spiritual Sundays!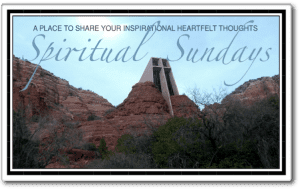 Sometimes we live in an anxious world. We live in a world with sickness, war, unemployment, bills, well, you get the picture. Sometimes it is just good to stop and see the beautiful world around us and be reminded of God's blessings. Here are some of the photos that I've taken that remind me that I am blessed.
Do not be anxious about anything, but in everything, by prayer and petition, with thanksgiving, present your requests to God. And the peace of God, which transcends all understand, will guard your hearts and your minds in Christ Jesus. Philippians 4:6-7
Today's Lagniappe: Cha Cha Chicken Salad
From an old Southern Living cookbook. I'm not a big fan of curry so I would leave that out, but, that's just me 🙂
Yield
Makes 6 to 8 servings
Ingredients
1 (8-oz.) package cream cheese, softened
1 cup mayonnaise
2 teaspoons curry powder
1 teaspoon salt
6 cups chopped cooked chicken
1 (8-oz.) can crushed pineapple
2/3 cup orange-flavored sweetened dried cranberries
1 cup chopped roasted, salted almonds
Garnishes: fresh herbs, blackberries, raspberries, sliced peaches
Preparation
1. Whisk together cream cheese and next 3 ingredients in a large bowl; stir in chicken, pineapple, and cranberries just until blended.
2. If desired, spoon mixture into a plastic wrap-lined 8-inch round cake pan; cover and chill at least 8 hours or up to 24 hours. Invert chicken salad onto a cake stand, and remove plastic wrap. Gently press chopped almonds onto sides of chicken salad. Garnish, if desired.
13 Responses to "Southern Sunday Favorite"
Leave a Reply