Southern Sunday Favorite
Submitted by Christi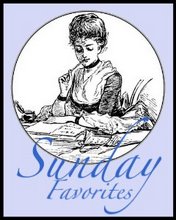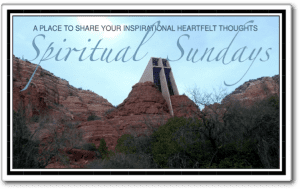 Join Chari at Happy to Design for Sunday favorites and Charlotte and Ginger at Blogger Spirit for Spiritual Sunday and enjoy your Sunday!
This post is from July 19th of this year. I was reflecting on the past ice storm and the difference of that scene with the lush beauty of the summer and the joys of faith:
Our weather this weekend has been unseasonably nice. We usually are dealing with sweltering heat at this time of year, but, it has been raining off and on and, then, this weekend was sunny and warm (not HOT!).
I have been thinking back, at how things have changed this year. In late January, this was the scene: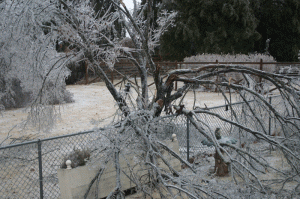 Now, it looks like this: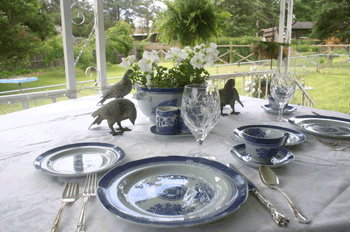 The tree that died is in the background of this picture with the Spode Blue Fitzhugh table.
The ice storm was difficult. Seven days without power. Loss of a so many trees. It was cold. We slept on the floor in front of the fireplace. Now it is green and lush and beautiful.
Life is like that a lot of times. Sometimes it just seem cold and bleak and other times it is warm and lush. I guess that is where faith comes in. When it is cold and things aren't going well, you have to remember that the sun will shine again and life will be well again at some point. Hope all of you are feeling the sunshine. If not, remember, the sun will shine again in your life! As Scarlett said, "After all, tomorrow is another day!"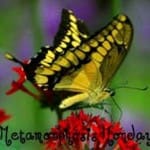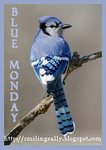 Visit Susan at Between Naps on the Porch for Metamorphosis Monday and Smiling Sally for Blue Mondays. You will find wonderful and talented women with fantastic posts!
Hope everyone has a wonderful week starting with a fantastic Monday!

Today's Lagniappe: Honey Bun Coffee Cake
This is a great recipe for breakfast with friends!
Honey Bun Coffee Cake
1 box Duncan Hines yellow cake mix
4 large eggs
2/3 c. oil
8 oz. sour cream
1/4 c. water
1/3 c. sugar
Mix on medium speed for 2 minutes. Pour half the batter into a greased 9×13 baking pan.
Mix:
1 1/2 t. cinnamon
1/2 c. brown sugar
Sprinkle over batter. Pour the other half of the batter over this and swirl with a knife.
Bake at 350º for 35-40 minutes.
While baking, mix together:
2 c. powdered sugar
1 T. vanilla extract
4 T. milk (not skim)
Mix and drizzle all over the cake as soon as it comes out of the oven – sprinkle with chopped pecans, almonds, etc., if you wish. Let cool in the pan.
10 Responses to "Southern Sunday Favorite"
Leave a Reply