Southern Football!
Submitted by Christi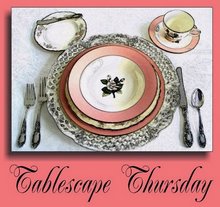 It's Tablescape Thursday with Susan at Between Naps on the Porch!
Miss Kbeau at Life in the Slow Lane told me about this party, so, I just have to link it up for her!
College football season is upon us. In the South, we take football very seriously. For that reason, I think I have some "splainin" to do.
You see, my dad was an Oklahoma grad (I graduated from a small Oklahoma college – East Central University). Anyway, I grew up with the crimson and cream, singing Boomer Sooner, wearing red and white, the whole nine yards. My dad even had a horn on our car that played Boomer Sooner when you honked.
I marred an Arkansan. He graduated from Tulane (New Orleans) then got an MBA from Emory (Atlanta), but, he is a dyed in the wool Arkansas Razorback fan. I had to learn to "call the hogs" before he married me! I'm sure he would have married me anyway, seeing as how I was such a great catch and all, but, I didn't choose to test that out.
So . . . where does that leave me? The little college I graduated from doesn't play on national TV, so, can't really follow them. So that leaves Oklahoma and Arkansas. Actually, I root for both. Yes, occasionally they play each other and that is when it gets interesting. In those cases, I can root for both (at the same time) and be happy either way. Whew! What a juggling act!
Today's table is for the Razorbacks (but I'll be watching OU too)!  One good thing about these two teams – their colors are the same!
A lot of red and white: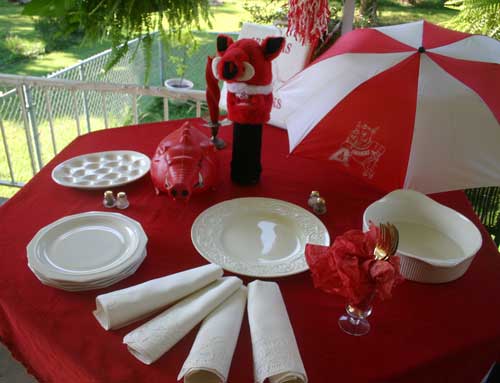 This is actually a sock for a golf club, but, on my table it is a bottle cover: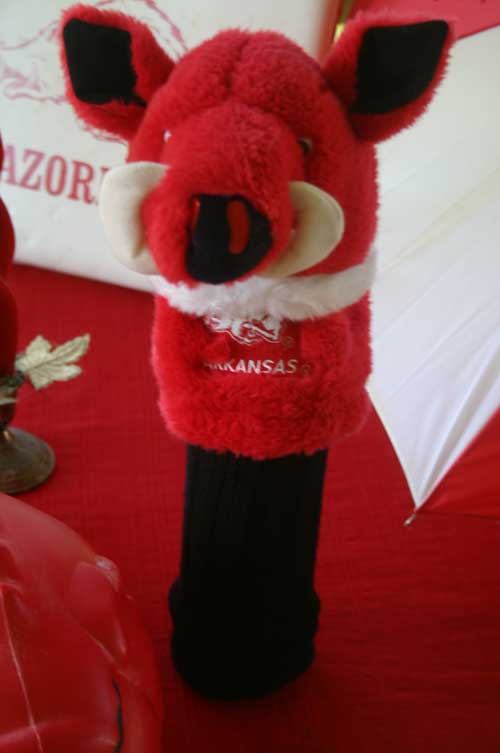 The hog hat:
Even the forks got the "red" treatment: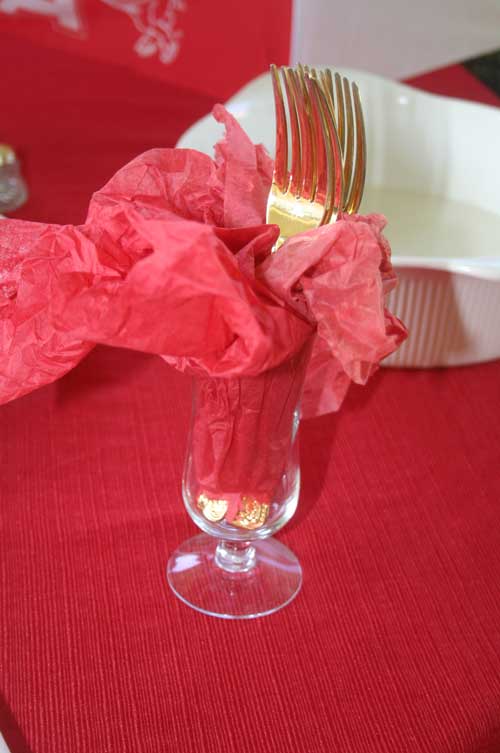 Gotta have your pom poms: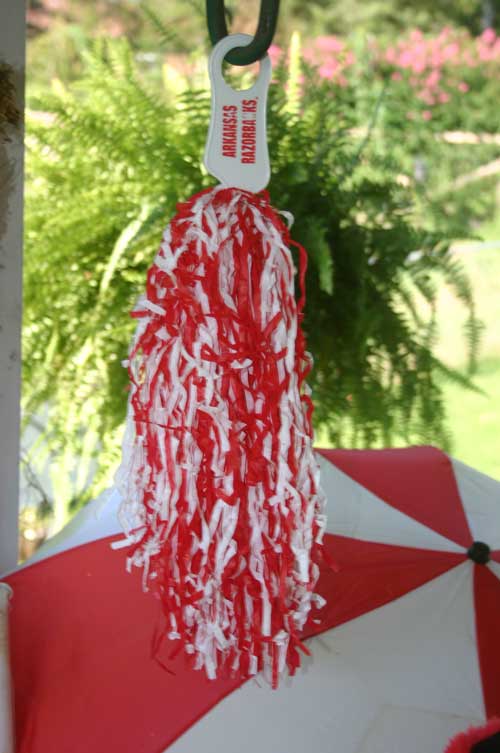 And, in case it rains, we have an umbrella: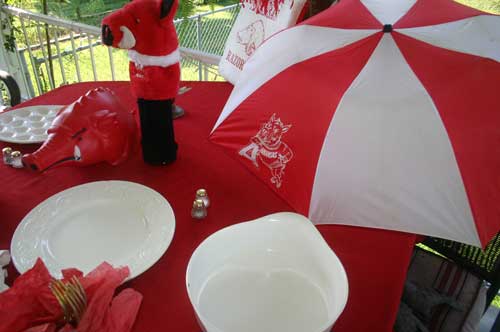 A seat pad to keep us comfortable: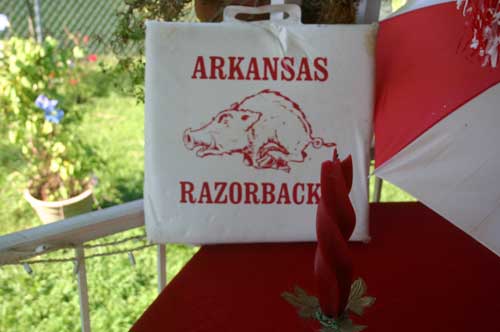 Deviled egg anyone: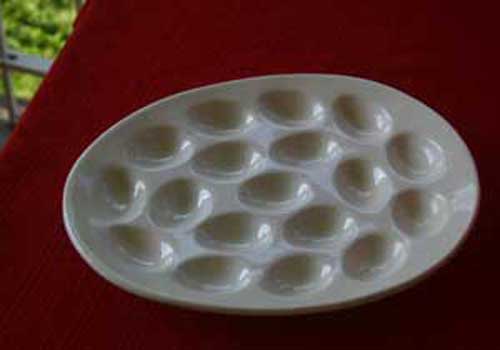 I think we're ready!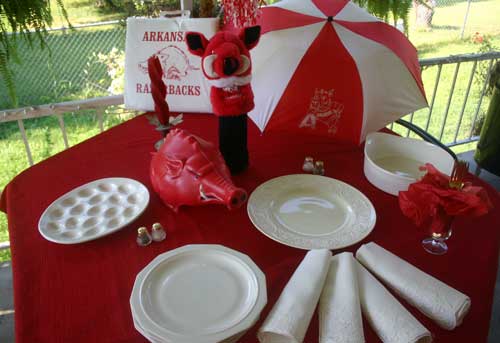 Today's Lagniappe: Pig Sooie Spinach Dip and Sooner Cider
Pig Sooie Spinach Dip
I pkg. frozen spinach (thaw and drain before using)
1 small yellow onion, diced
1 can Rotel tomatoes, drained
1 8 oz. pkg. cream cheese
2 cups shredded monterrey jack (mozzerella also works well)
Splash of milk
Garlic salt, salt, and black pepper to taste
Preheat oven to 350 degrees. Place the first five ingredients in a baking dish, with the spinach on the bottom. Cover. Bake for 10 minutes.
Remove from oven, stir to combine ingredients and distribute cream cheese. Add splash of milk, garlic, salt, and pepper and stir until well blended. Bake for an additional 15 minutes uncovered.
Sooner Cider
This is great on top of the stove or in a crockpot.
1/2 gallon apple cider
12 cloves
3 cinnamon sticks
1 c. orange juice
1/2 c. lemon juice
Heat apple cider. Add all ingredients. Allow the mixture to simmer for half hour or more. Add spiced rum if you want to kick it up a notch!
28 Responses to "Southern Football!"
Leave a Reply