Southern Fun
Submitted by Christi
My friend Darla (who was introduced to me by my friend Darlene, whom you may remember from the Mardi Gras party), posted a picture on her Facebook page with the caption "Here's to you, Christi"
Isn't that great? I had to call her to tell you that I loved her pic. She told me that she had been swimming and had seen a snake near the boat. After much screaming, she finally got back in the boat and needed a drink. Not only did she have a drink, from the picture, it looks like she definitely had it in style!
This is another one of her pictures from their boat dock on the lake. Just beautiful!
You may recall, my friend Darlene was the one who had the great lighthouse and seashells that I used for a previous tablescape (also outside).
Looks like a lot of Southern Fun!
Enjoy more outdoor pics with Susan at A Southern Daydreamer.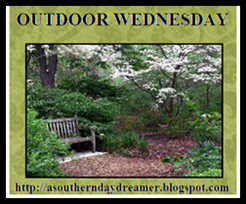 Psalm 67:2-3
May God be gracious to us and bless us and make his face shine upon us, that your ways may be known on earth,
your salvation among all nations.
Today's Lagniappe: Crockpot Pork Loin
Pork Loin
salt and pepper
1 large can of sauerkraut
1 large onion, sliced
1 large cooking apple (granny smith, rome, jonathan, etc.), sliced
Sprinkle pork loin with salt and pepper and place in crockpot.
Add one large can of partially drained sauerkraut. Place onion and apple slices on top.
Cook on low for approx 6 hrs or high 4 hrs.
12 Responses to "Southern Fun"
Leave a Reply