Southern Somthing Easy
Submitted by Christi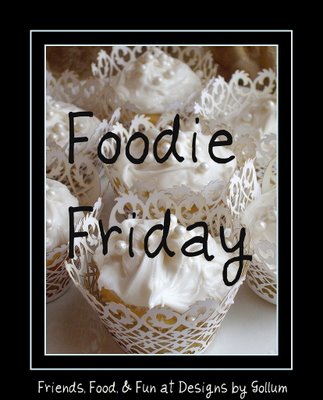 Can you believe it is already time for Foodie Friday again? Where is the time going?
My days seem to be getting busier and busier lately. I have needed some easy recipes that I can make and forget. This is one I really like:
Mexican Beef
1 beef roast, any type
1 can RoTel Tomatoes with Green Chilis
Pour 1/2 can of RoTel Tomatoes in bottom of crockpot. Put roast in pot and pour remaining 1/2 can of tomatoes over roast. Cook on low 8-12 hours.
You can serve this as is or shred it with a fork for beef tacos. For the beef tacos, just put on soft tortillas and add your favorite toppings.
Doesn't get much easier than that!
Hope your days are easy and that you have a wonderful Labor Day weekend. I'll be here this weekend on the blog and will also be here on Monday. Hope to see you!
Christi


Today's Lagniappe: Fresh Tomato Salsa
Something yummy to have with that beef!
4 to 6 lg. ripe plum tomatoes
1/4 c. chopped fresh Italian parsley or cilantro (personally, I'm not a fan of cilantro, so I improvise)
2 tbsp. finely minced garlic
1 jalapeno pepper, with seeds and ribs removed, finely minced
1 tbsp. extra virgin olive oil
1 tbsp. fresh lime juice
Salt & freshly ground black pepper to taste
Cut tomatoes in half lengthwise and remove seeds. Cut into 1/4 inch dice and place in a glass bowl. Stir in remaining ingredients, toss well.
Be careful to wash your hands well when you are working with hot peppers and make sure you don't touch your eyes while you are working with them. Trust me, it is not a pretty picture!
3 Responses to "Southern Somthing Easy"
Leave a Reply