Southern Gifts
Submitted by Christi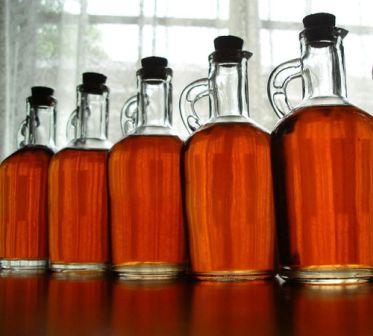 It's the time of year to start thinking about transforming simple ingredients into fabulous Christmas gifts. Start making your  homemade liqueurs now and they will have a wonderfully delicious flavor by the holidays.
So, what do you need to make your own liqueurs? A few simple ingredients, some jars and some pretty bottles. You can use pretty glass water bottles, wine bottles or whatever pretty bottles you can find. Be sure to sterilize your bottles and jars with boiling water before using them.
Okay, here are a couple of recipes:
Coffee Liqueur
1 (2 ounce) jar instant espresso coffee powder
3 1/2 cups white sugar
2 cups boiling water
1 pint vodka
1 whole vanilla bean
Mix coffee and sugar. Add boiling water and stir until dissolved. Cool.
Add Vodka and pour into two 26 ounce empty bottles. Split vanilla into 4 pieces and add to bottles.
Close bottles tightly and keep in a cool dark place for one month.
Fall Spice Cordial
1/2 cup light brown sugar
1/2 cup white sugar
2 1/4 cups apple juice
1 tsp real vanilla extract
1 tsp ground cinnamon
1/2 tsp ground ginger
1/2 tsp ground nutmeg
1/4 tsp ground cloves
1/2 tsp ground allspice
1/2 tsp dried, chopped orange peel
1 cup white brandy
1/2 cup 100 proof vodka
Bring brown sugar, white sugar and apple juice to a boil over medium-high heat. Add cinnamon, ginger, nutmeg, cloves, allspice and orange peel. Boil for 4 minutes and remove from heat. Let stand until just warm. Transfer to a clean 1 qt aging vessel. Add vanilla, brandy and vodka. Cover tightly and let stand for 1-4 weeks. Filter out solids before bottling.
Almond Liqueur (like Amaretto)
1 cup water
1 cup white sugar
1/2 cup brown sugar
2 cups vodka
2 tablespoons almond extract
2 teaspoons vanilla extract
Combine water and sugars in a saucepan over medium heat. Heat until the mixture is boiling, and all of the sugar is dissolved. Remove the pan from the heat and let the mixture cool for 10 minutes.
Stir vodka, almond extract and vanilla extract into the mixture. Store in a sealed bottle.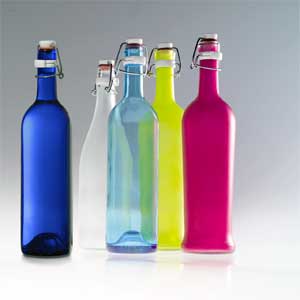 Put these homemade liqueurs in pretty bottles. Tie them with a decorative ribbon and give for a welcome gift.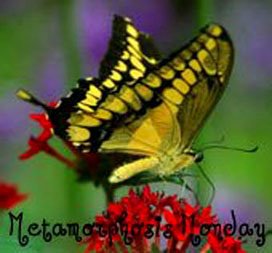 So, we changed some simple ingredients into gifts for the holidays. Y'all go over and visit Susan for Met Monday and see what everyone else is up to!
Today's Lagniappe: White Russian
This is a yummy drink that can be made with the coffee liqueur.
1 part vodka
1 part coffee liqueur
1 part cream
Place all the ingredients in a shaker with ice and shake until combined and cold. Serve in a chilled highball glass.
10 Responses to "Southern Gifts"
Leave a Reply