Southern Thanksgiving
Submitted by Christi
I can't believe that it is really almost here! What a wonderful holiday Thanksgiving is. What a blessing it is for our nation to set aside a day to give thanks.
In preparation, we have seen this:
Go to this:
And lots of Thanksgiving-y touches added to the house: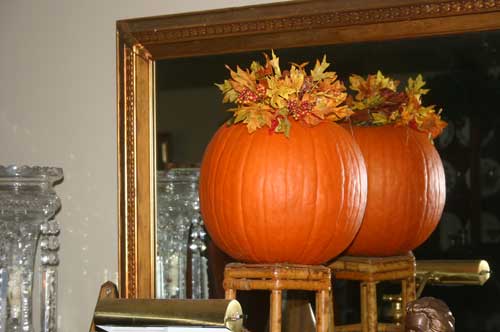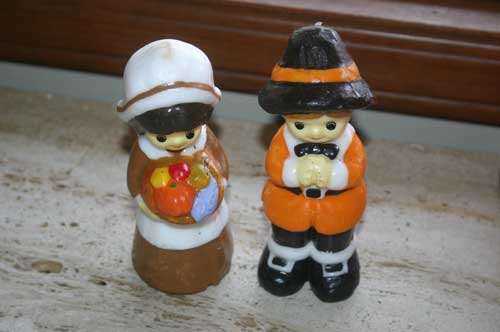 Today, I decorated the table on the back porch. It was a beautiful 67 degree day here. The high on Thanksgiving is supposed to be 50, which of course, is quite a bit cooler, but I wanted to create a place where my family and guests could enjoy the outdoors if they just want to.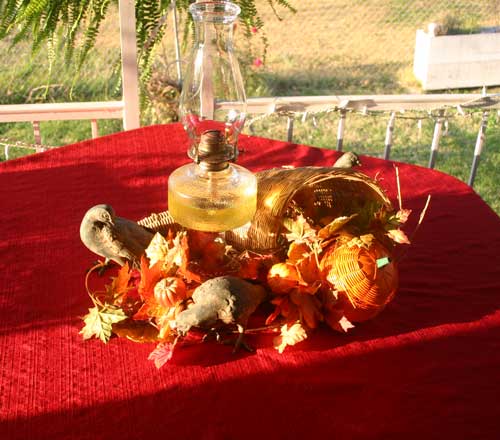 It gets really cool here at night, but if anyone is game, I added an oil lantern and there are also twinkle lights on the porch rail.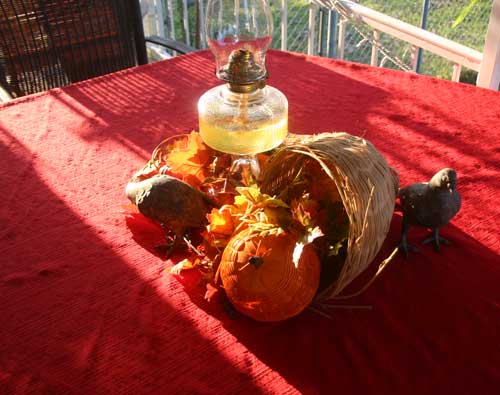 Now, I just need the guests and the food and it will be a great time!
This is my entry today in Susan's Metamorphosis Monday
Wishing everyone a wonderful beginning to this holiday week!
Today's Lagniappe: Lowell Inn Crescent Rolls
We always have these delicious rolls at Thanksgiving. While they did not originate in the South (the Lowell Inn is in Minnesota), we have made them our Southern family's tradition. This recipe came from my mother's 1956 Betty Crocker cookbook. This year my little sister, Linda is bringing them.
3/4 c  warm water
1/2 c  sugar
2 eggs
4 c  sifted flour
2 pk active dry yeast
1 ts salt
1/2 c  soft shortening
Dissolve yeast in warm water.
Stir in sugar, salt, eggs andshortening and 2 cups of flour.
Add rest of flour, mix until smooth.
Scrape dough from sides of bowl; cover with damp cloth.
Let rise until double (1 1/2 hours).
Shape as crescents by dividing dough into 3 equal parts.
Roll each part into a 12″ circle (1/4″ thick). Spread with soft butter.
Cut into 12 pie-shaped pieces.
Beginning at rounded edge roll up.
Place on pan, point underneath.  Cover.
Letrise until double (1 hour). Brush with butter.
Bake at 400o for 12 -15 minutes, until golden brown.
Tags: Southern Thanksgiving
10 Responses to "Southern Thanksgiving"
Leave a Reply