Southern Christmas Tree
Submitted by Christi
Oh, Christmas Tree
Oh, Christmas Tree
How lovely are thy branches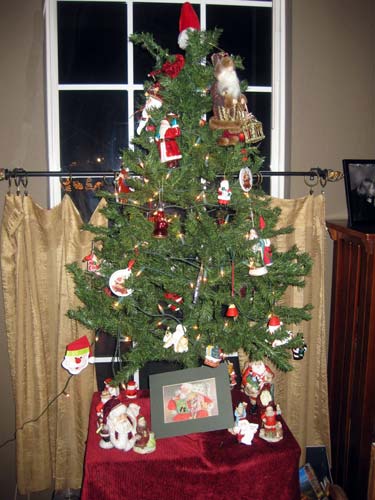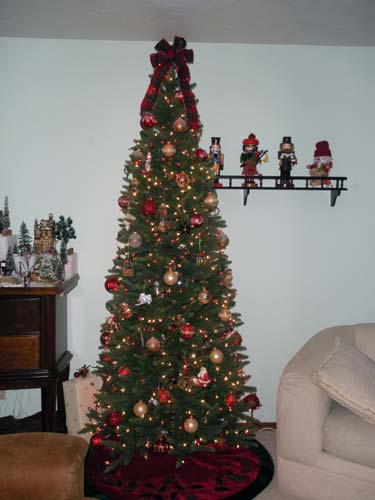 For unto us a child is born,
unto us a son is given:
and the government shall be upon his shoulder:
and his name shall be called
Wonderful,
Counsellor,
The mighty God,
The everlasting Father,
The Prince of Peace.
Merry Christmas to all! Check out today's lagniappe for never fail divinity.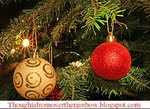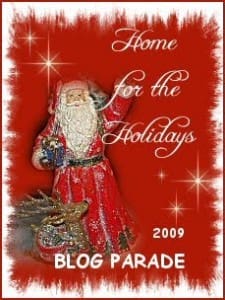 Deck the Halls with Thoughts from Over the Rainbow
Balancing Beauty and Bedlam's Tasty Tuesday
Blessed with Grace's Tempt My Tummy Tuesday
The Gypsy's Corner's Three or More Tuesday
Today's Lagniappe:  Never Fail Divinity
I had a little trouble with my divinity this past weekend. My wonderful friend from high school Tamara Gouge Ketter sent me her recipe for Never Fail Divinity. Tamara says, "This recipe was contributed to THE NINETIES COOKBOOK by the Garvin County, Oklahoma Extension homemakers by May Lacy.  I made this for my dad who was a divinity aficionado and he loved it." Thanks so much Tamara – no more trying to beat egg whites in the Southern humidity!
1 1/2 cups sugar                   1/2 cup chopped pecans
1/2 cup water                        1 teaspoon vanilla extract
1 one pint jar marshmallow creme
Combine sugar, water and salt in saucepan.  Cook to 250 degrees on candy thermometer, hard ball stage.  Place marshmallow creme in large mixer bowl.  Add hot syrup gradually, beating consistently until soft peaks form.  Fold in pecans and vanilla. ( If it still seems too soft I had a little powdered sugar, maybe a teaspoonful.)  Drop by spoonfuls onto waxed paper.  Let stand until firm.  Yield:  20 servings.
Tags: Southern Christmas
8 Responses to "Southern Christmas Tree"
Leave a Reply