Southern Fun in the Kitchen
Submitted by Christi
Let's have some fun in the kitchen for Foodie Friday at Designs by Gollum and a first for me with Show and Tell Friday with My Romantic Home.
Some of the best recipes I have found come on the label of the package for one of the ingredients. I love the chocolate chip cookie recipe on the back of the Nestle chocolate chip bag. Here are a few recipes for Christmas munching from some great Southern ingredient websites.
From White Lily Flour: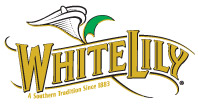 Snowflake Cookies
Ingredients:
•    3/4 cup shredded coconut
•    1 cup granulated sugar, plus 2 tbsps., divided
•    1 cup butter, softened
•    1 large egg
•    1 teaspoon vanilla extract
•    3 cups White Lily® All Purpose Flour
•    1 teaspoon baking powder
•    Crisco® Original No-Stick Cooking Spray
•
FROSTING
•    9 cups powdered sugar, sifted
•    1/4 cup dried egg whites
•    2/3 cup water
•    Paste style food colors
Instructions:
1.    COMBINE coconut and 2 tablespoons granulated sugar in small food processor. Pulse until coconut is finely chopped; set aside.
2.    BEAT butter and 1 cup sugar in large bowl with electric mixer until light and fluffy. Add egg and vanilla; beat well.
3.    ADD flour and baking powder; beat on low speed to combine. Add coconut; mix to combine. Refrigerate at least 1 hour.
4.    SPRAY baking sheet with no-stick cooking spray.
5.    CUT dough with snowflake shaped cookie cutters. Place cookies 1 inch apart on prepared baking sheet..
6.    BAKE 12 to 14 minutes or until golden brown. Remove to rack to cool completely. Frost and decorate as desired.
FROSTING
1.    STIR together powdered sugar and dried egg whites in large bowl. Stir in just enough water to make a spreadable consistency. Divide into several small bowls. Add coloring.
2.    BRUSH frosting on each cookie with pastry brush to coat top. Spoon remaining frosting in small decorating bag. Pipe on cookies to create designs.
From Duke's Mayonnaise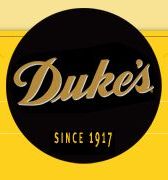 Baked Artichoke Parmesan Dip
Ingredients
* 2 (10oz.) cans quartered artichoke hearts, well drained
* 6 ounces Parmesan cheese, grated
* ½ cup Duke's Light Mayonnaise
* 2 tsp. Sauer's Garlic Powder
Preparation
* Preheat oven to 350°F. Combine all ingredients and pour into a small baking dish or pie pan. Bake for 30 minutes or until top is bubbly and browned. Serve with crackers or French bread.
From Tobasco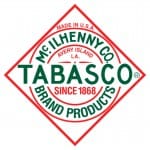 Cheese Crisps
* 1 (10-ounce) package pie crust mix
* 1/2 cup finely shredded sharp Cheddar cheese
* 1/2 cup grated Parmesan cheese
* 1 teaspoon Original TABASCO® brand Pepper Sauce
* Water
* Poppy seeds
Preheat oven to 375°F. Place pie crust mix in a medium bowl; stir in cheeses. Add TABASCO® Sauce to water called for in package directions and stir into pie crust mix with a fork until dough forms.
Shape dough into a disc and place between 2 sheets of waxed paper. Roll into a square about 1/8 inch thick with a rolling pin. Cut pastry into 2-inch wide strips and cut strips into triangles with a floured pastry wheel, pizza cutter, or knife. Place on ungreased cookie sheets and sprinkle with poppy seeds. Bake 5 to 8 minutes or until browned.
Makes 2 to 3 dozen.
I'm ready to do some final Christmas baking this weekend. Can't wait for the fun!
Today's Lagniappe: Butterscotch Pecan Cookie Mix in a Jar
A yummy gift to give from Domino Sugar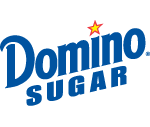 1 1/4 cups – all-purpose flour
1/2 teaspoon – baking soda
1/2 teaspoon – salt
3/4 cup – firmly packed Domino® Light Brown Sugar
1 cup – butterscotch chips
3/4 cup – chopped pecans
Combine flour, baking soda and salt in a small bowl. Spoon into 1 quart, widemouthed canning jar. Layer remaining ingredients in order given, making sure to pack down each layer firmly. Clean inside of jar with a dry paper towel after each layer. Decorate lid by cutting fabric into a 7-inch wide square or circle. Secure with a rubber band and tie with a decorative ribbon and accents.
Attach these instructions to the jar:
In a large mixing bowl, cream together 2/3 cup softened butter or margarine, 1 egg and 1/2 teaspoon vanilla until combined.
Slowly add contents of jar and mix well. Drop by rounded teaspoonfuls onto greased cookie sheet.
Bake at 375°F for 9-11 minutes or until lightly browned.
Makes about 3 dozen cookies.
Tags: Southern Chrismas, Southern Food
5 Responses to "Southern Fun in the Kitchen"
Leave a Reply