Southern Memories
Submitted by Christi
A Christmas memory for Pink Saturday at How Sweet the Sound!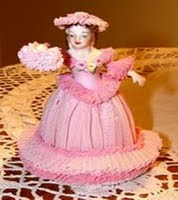 The house I grew up in as a young child was near our local college. Every year around Christmas, the college put up a display with a large string of lights in the shape of a Christmas tree and on top of one of the buildings a large lit up star. The star looked something like this.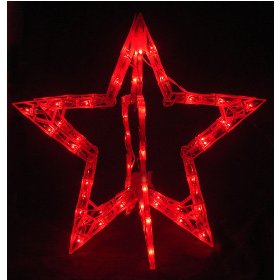 I could see that star outside my bedroom window. I would look at it for hours. My little sister, Linda and I pretended that it was the real Christmas star and would act out the nativity. At some point in this re-enactment I would always end up being the donkey that carried Mary to Bethlehem as my sister sat on my back riding towards the star. We loved our Christmas game and it depended so much on that star.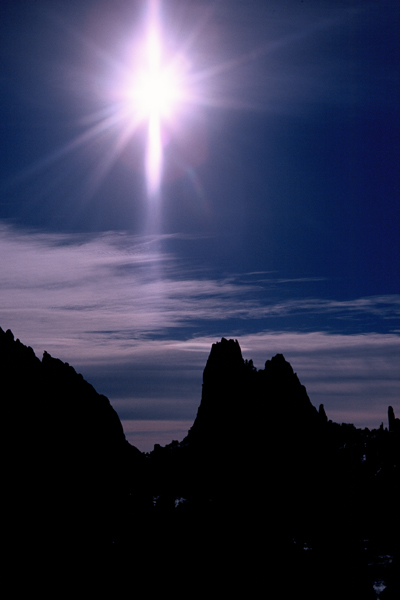 I love remembering that time when nothing was beyond your imagination.
Today's Lagniappe: Christmas Star Treats
From ricekrispies.com a treet to make with the kids in the shape of – Stars!
3 tablespoons  butter or margarine
1 package  (10 oz., about 40) regular marshmallows
– OR –
4 cups  miniature marshmallows
6 cups  Rice Krispies®
Canned frosting or decorating gel
Assorted candies
1.In large saucepan melt butter over low heat. Add marshmallows and stir until completely melted. Remove from heat. 2. Add KELLOGG'S RICE KRISPIES cereal. Stir until well coated.
3. Using buttered spatula or wax paper evenly press mixture into 15 x 10 x 1-inch pan coated with cooking spray. Cool slightly. Using cookie cutters coated with cooking spray cut into stars. Decorate with frosting and/or candies. Best if served the same day.
MICROWAVE DIRECTIONS:
In microwave-safe bowl heat butter and marshmallows on HIGH for 3 minutes, stirring after 2 minutes. Stir until smooth. Follow steps 2 and 3 above. Microwave cooking times may vary.
Note
For best results, use fresh marshmallows.
1 jar (7 oz.) marshmallow crème can be substituted for marshmallows.
Diet, reduced calorie or tub margarine is not recommended.
Store no more than two days at room temperature in airtight container. To freeze, place in layers separated by wax paper in airtight container. Freeze for up to 6 weeks. Let stand at room temperature for 15 minutes before serving.
5 Responses to "Southern Memories"
Leave a Reply