Southern Wanderings
Submitted by Christi
While we were away, we enjoyed some beautiful things. If you missed yesterday's post about the goats, be sure to check that out!
Before the blizzard, we went out and saw some of the Christmas lights. Of course, we played Christmas music as we drove around looking at the lights. It just wouldn't be the same without them.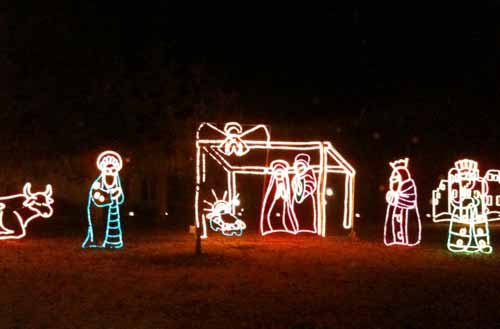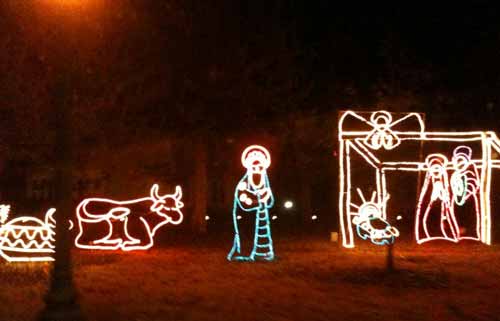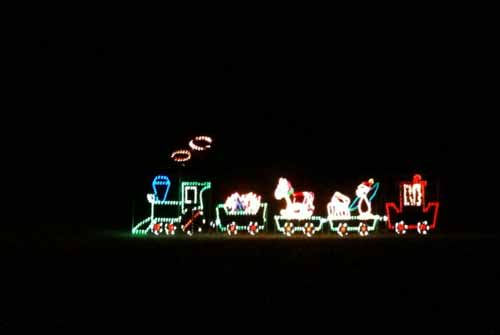 There was even a Southern Belle light!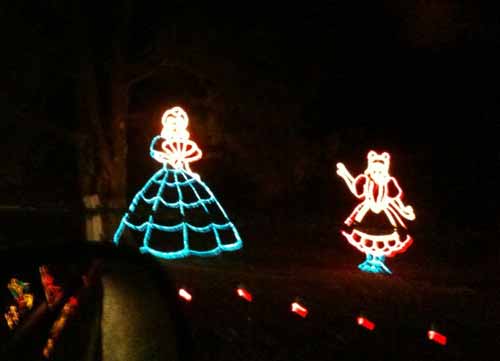 And, another shot of the pretty red cardinals at the bird feeder.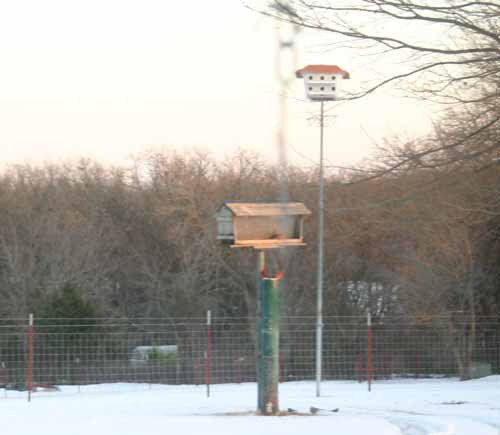 So, now we are back home and expecting a little bit of snow tonight. We have made the obligatory trip to the grocery store to stock up (we are expecting less than an inch – and may not even get any at all). Next task is to take down the Christmas decorations. I may leave them up until after New Year's Eve and then take them down New Year's Day. When do you take down your Christmas decorations?
Today's Lagniappe:  Crockpot Praline Chicken
Festive and easy.
* 6 boneless skinless chicken breast halves
* 2 tablespoons creole seasoning
* 1/4 cup butter, melted
* 1/2 cup maple syrup
* 2 tablespoons brown sugar
* 1 cup pecans
1. Sprinkle seasoning on both sides of chicken and brown in butter over medium-high heat on top of stove.
2. Place browned chicken in slow cooker.
3. Mix together syrup, brown sugar, and pecans and pour over chicken.
4. Cook on Low for 6 to 8 hours.
5. Serve with wild or brown rice.
A little outdoor pic for Outdoor Wednesday with A Southern Daydreamer and Rednesday! with It's a Very Cherry and today's lagniappe is a great idea for Crockpot Wedneday with Dining with Debbie.
Tags: Southern Seasons
17 Responses to "Southern Wanderings"
Leave a Reply