Southern Birthday!
Submitted by Christi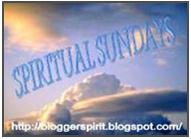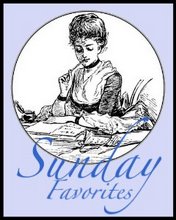 Join Chari at Happy to Design for Sunday favorites and Charlotte and Ginger at Blogger Spirit for Spiritual Sunday and enjoy your Sunday!
Today, is my wonderful Grandpa's 94th birthday! I wrote this post last year for his birthday. What a wonderful blessing to have such a wonderful man in my life! Grandpa has lived quite a life. Sadly, he has seen the loss of his oldest son, my father and two of his grandsons, my brother and my cousin. But, he is a very resilient man who loves his family and always has a wonderful positive attitude.
Even to your old age and gray hairs I am He,
I am He who will sustain you.
I have made you and I will carry you;
I will sustain you and I will rescue you.
Isaiah 46:4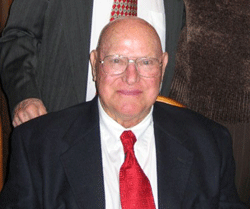 My Grandpa will be 93 tomorrow. I wish everybody could have a Grandpa like mine. Grandpa has always lived his life with a passion. Whenever I think about Grandpa, I think of him with a smile on his face. He has the best stories of anyone I've ever known and his life would make a great movie.
From Grandpa, I learned a great work ethic. When I was in high school, I worked for him in one of his businesses and I remember being 7 minutes late one morning. He told me if I was ever late again he would fire me. I learned at a young age the value of being on time.
Grandpa has always been so full of life. He always worked hard and played hard. He loves fishing. He used to go fishing in Canada and Mexico a lot and has wonderful stories from those times.
He always has the most beautiful lawn around and he is an expert on growing green lush grass. He used get the Wall Street Journal. I remember, he would give his old copies to me. He told me three columns to read so that I could carry on an interesting conversation with anyone.
Happy Birthday Grandpa! I love you.
Today's Lagniappe: Chocolate Mayonnaise Cake with Chocolate Fudge Frosting
This is one of Grandpa's favorites. It was also a favorite of my Daddy's. Grandmother Dicus and Mama used Miracle Whip instead of mayonnaise for this recipe but you could use either one.
Chocolate Mayonnaise Cake
1 cup sugar
1 cup miracle whip or mayonnaise
2 cups flour
1 cup warm water
2 teaspoon soda
4 teaspoon cocoa (Mama used a little less)
1 teaspoon vanilla
Mix together sugar and miracle whip. Add soda and cocoa to warm water and then to stir it into the sugar mixture with vanilla.
Bake 325 for 20 to 30 minutes in a 9 x 13 pan. Let cake cool then spread with chocolate fudge frosting. Place pecan halves all over the top of the cake.
Chocolate Fudge Frosting
3/4 cup butter or margarine
1 cup Hershey's unsweetened cocoa powder
4 cups powdered sugar (Mama uses regular sugar)
1/2 cup hot milk
2 tsps. vanilla
In small saucepan over low heat, melt butter; add cocoa, stirring constantly until smooth and slightly thickened. Remove from heat, set aside to cool slightly.
In large mixer bowl combine sugar and milk, beat until smooth. Add chocolate mixture and vanilla. Beat on medium speed until smooth and slightly thickened, 5 to 10 minutes. Cool at room temperature to spreading consistency, about 1/2 hour.
Tags: Southern Family
12 Responses to "Southern Birthday!"
Leave a Reply