Southern Ash Wednesday
Submitted by Christi
Well, Mardi Gras was fun, but it is over now. The parades are done and gone are the bright costumes of purple, green, gold, red.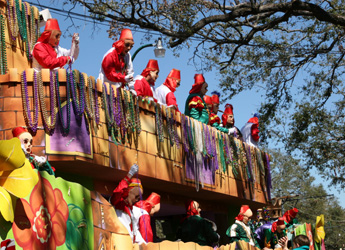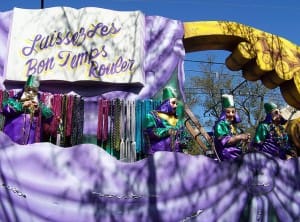 Gone are the beads and boas.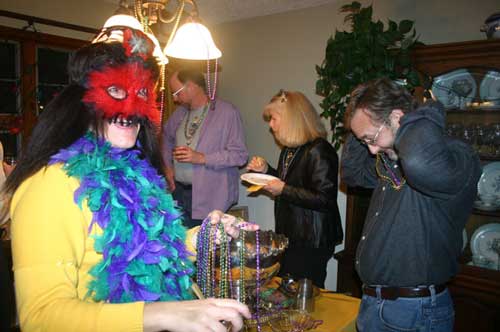 It is now Ash Wednesday.
Now is the beginning of the Lenten season. A time of sacrifice and repentance. And, 46 days (40 days not counting Sundays) until Easter. Which means Spring is right around the corner.
We take off all the celebratory colors of the Carnival season and the Nature puts on the colors of Spring, just in time for Easter!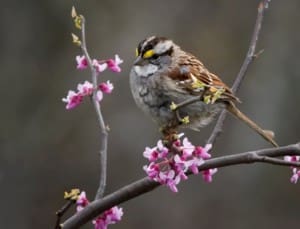 Peace to you all!
Today's Lagniappe: Broiled Lobster Tail
Many people give up meat for Lent. My mother was looking for a good way to broil lobster the other day, and I found this recipe that looks good.
2 whole lobster tails
1/2 cup butter, melted
1/2 teaspoon ground paprika
salt to taste
ground white pepper, to taste
1 lemon – cut into wedges, for garnish
Preheat the broiler.
Place lobster tails on a medium baking sheet. With a sharp knife or kitchen shears, carefully cut top side of lobster shells lengthwise. Pull apart shells slightly, and season meat with equal amounts butter, paprika, salt, and white pepper.
Broil lobster tails 5 to 10 minutes, or until butter is melted and lightly browned, and lobster meat is opaque. Garnish with lemon wedges to serve.
A little outdoor pic for Outdoor Wednesday with A Southern Daydreamer and Rednesday! with It's a Very Cherry.

Tags: Southern Holiday
10 Responses to "Southern Ash Wednesday"
Leave a Reply