Southern Cabinets
Submitted by Christi
My friend Darlene's husband got these wonderful shutters for the Salvation Army Thrift Store.

They had a couple extra that they gave to me. What they did with them was such a good idea. They have a dining area with a window in the middle and then a corner on either side. They used the shutters to make corner cabinets.
Right now, I have the shutters "casually leaning" against the wall in the living area, hiding a plug and cable connection. Clever, no? Well, I'm not that impressed with my cleverness, or lack thereof. Maybe, I should try to find a corner to make a cabinet with the shutters.
Here are some ideas of ways to use salvage pieces for cabinets.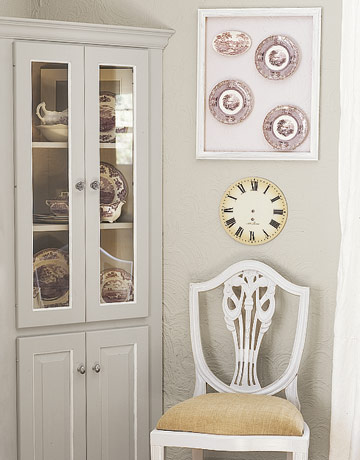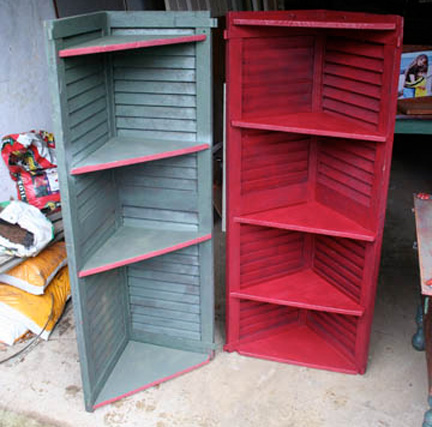 What would you do with salvaged shutters? Looking for ideas.
Today's Lagniappe: Mama's Cherry Cream Meringue Pie
Mama came up with this recipe that is like one her mother made for her when she was growing up.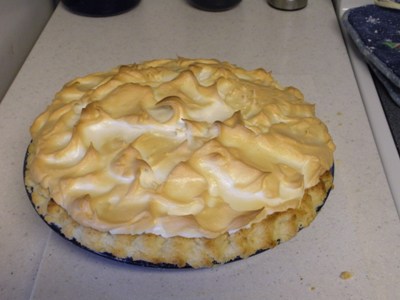 1 cup cherry juice + milk to make 1 cup
1cup maraschino cherries drained and chopped
Mix sugar, flour, 1 cup cherry juice/milk mixture in micro-wave proof mixing bowl.
Cook in micro-wave 1 1/2 minutes; remove and stir; cook for 1 1/2 minutes more, stir and add beaten egg yolks and 1 cup milk.
cook for 1 minute in micro-wave, stir until smooth and thick (may need to be cooked for another minute. or two (cook in 1 minute increments so that it doesn't get too thick.)
Remove from micro-wave and add chopped cherries 2 tbs. butter 1/2 tsp almond extract;
let set until butter is melted then mix well and pour into baked pie shell.
Top with meringue made from the 3 egg whites, 1/8th tsp cream of tartar and 1/4 cup sugar whipped until stiff peaks form.
Bake in a 400 degree oven for 8-10 minutes.
Tags: Southern Home Decorating
13 Responses to "Southern Cabinets"
Leave a Reply