Southern Celebration
Submitted by Christi
This weekend calls for celebration! We have Valentine's Day on Sunday and then Mardi Gras on Tuesday. I think I'm going to have to combine the two. How about a Sunday brunch for two? Oh, by the way, it is
Let's start with
Eggs Hussarde
This is my favorite Brennan's Breakfast. This is Emeril's version
1 tablespoon butter
1/4 cup chopped shallots
1 tablespoon garlic
1/4 cup dry red wine
1 cup demi-glace
8 croutons (4 inches round and 1/2-inch thick)
1/2 pound thinly sliced country ham
8 thin slices of fresh tomato
8 poached eggs, warm
1 cup Hollandaise Sauce, warm
1 tablespoon finely chopped fresh parsley leaves
In a saucepan, over medium heat, melt the butter. Add the shallots and garlic. Season with salt and pepper. Saute for 1 minute. Add the red wine and bring to a boil. Reduce the heat to medium and stir in the demi-glace. Simmer for 2 minutes and remove from the heat, keeping warm. To serve, Place two croutons in the center of each plate. Lay slices of the ham on top of each crouton. Lay a slice of the tomato over the ham. Top each tomato with the poached eggs. Drizzle 1/4 cup of the Hollandaise over the eggs. Spoon the Marchand De Vin Sauce around the croutons. Garnish with parsley.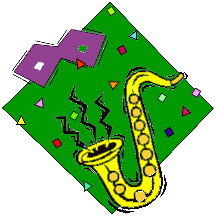 We can finish with something chocolate – I mean you have to have chocolate for Valentine's Day, right? So, my vote is to buy some chocolate covered strawberries.
Today's Lagniappe: Mimosas
Don't forget the drinks. What fun to have champagne for breakfast!
Champagne
Orange Juice
Grand Marnier
Sugar
Strawberries for garnish
Pour a little Grand Marnier in a shallow saucer. Put a little sugar in another shallow saucer. Dip the rims of champagne flutes in the Grand Marnier and then in the sugar. Fill the champagne flutes halfway with champagne and the fill the rest of the way with orange juice. Cut a slit in a strawberry and place on the rim of the flute if desired for garnish.
Enjoy!
Tags: Southern Food
16 Responses to "Southern Celebration"
Leave a Reply