Southern Favorite
Submitted by Christi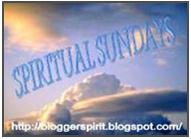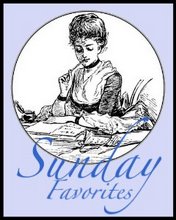 Join Chari at Happy to Design for Sunday favorites and Charlotte and Ginger at Blogger Spirit for Spiritual Sunday and enjoy your Sunday!
My favorite this week is just from this past Thursday because it is another chance to tell you about the DonnaDot give away and also to tell you more about my friend Donna Butler Douglas and her family. Her mom and dad are the wonderful Pete and JoAnn Butler. Outside of my parents, these two have been the most influential people in my life. They are wonderful and talented and very Godly people. They also have another wonderful daughter, Cindy, who is another talented member of this very talented family.
I do want to share another wonderful little tidbit with you this week. Pete Butler is the composer that wrote the wonderful hymn to Fanny Crosby's memorable words – Redeemed. A well loved hymn from the Baptist hymnal I grew up with. I found a video of a this hymn being sung on YouTube and had to share it.
Here is the favorite post for Sunday Favorites. If you want to enter to win the give away, be sure to post your comment on the original post here
It's Tablescape Thursday and we have a GIVE-AWAY! Oh, happy day!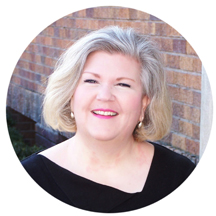 My very good friend Donna Butler Douglas is one of the most talented people I have ever known. She is a very talented musician and composer and is just one of the most fun people you could ever know. Donna has started a new business called Donnadots. Even the name is fun. And, you know what you can use these dots in soooo many ways. Check out the tablescape that Donna put together using the Donnadots.
Even better, Donna has agreed to GIVE AWAY a set of Donnadots to one of the wonderful readers of A Southern Life! So, how can you win?
Write about this give-away on your blog and then leave another comment on the original post telling me you have done that for a third chance to win. (If you don't have a blog, email your friends with a link to A Southern Life and then let me know that you did that).
Next Thursday, the winner will be announced here at A Southern Life! It is that easy. I hope you enjoy Donnadots and whether you win or not, go get some and "Dot Your Day!"
Okay, check out what Donna did with some of the place card dots.
Here are a couple of other ways to use Donnadots: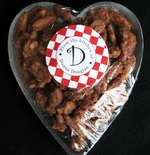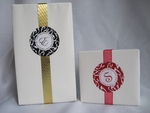 Aren't they fun? Good luck to everyone! Don't forget to leave your comments to win your own set of 48 Donnadots!
Today's Lagniappe: Donna's Red Velvet Cake
This is Donna's own recipe for Red Velvet Cake – one of her family's favorites and perfect for Valentine's Day!
½ c. shortening1½ c. Sugar

2 Eggs

Cream together.
2 oz. (2 bottles) Red Food Coloring2 tsp. Cocoa
Make paste with food coloring and cocoa. Add to creamed mixture.
2 ½ c. Cake Flour1 ts. Salt

1 c. Buttermilk

1 ts. Vanilla

Sift flour and salt together. Add to mixture alternately with buttermilk. Add vanilla.
1½ ts. Soda1 T. Vinegar
Add soda to vinegar and blend into batter. DO

NOT

beat it in. Bake in 3 8-inch round cake pans at 350º for 30 minutes.
FROSTING:1 16 oz. pkg. Cream Cheese (soft)

1 sticks Oleo (soft)

1 boxes Powdered Sugar

½ c. Pecans (chopped) (optional)

Cream the cream cheese and oleo until soft and creamy. Add powdered sugar. Add nuts last. Spread between layers and on top and sides of cake. Sometimes I double the frosting recipe.
One Response to "Southern Favorite"
Leave a Reply