Southern Scenes?
Submitted by Christi
Okay, usually not a lot of snow in the South, but this year is a bit strange. We have had more snow than I know what to do with. Fortunately, some others in the area did know what to do with it.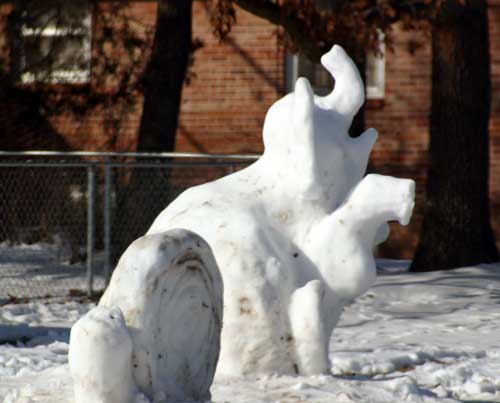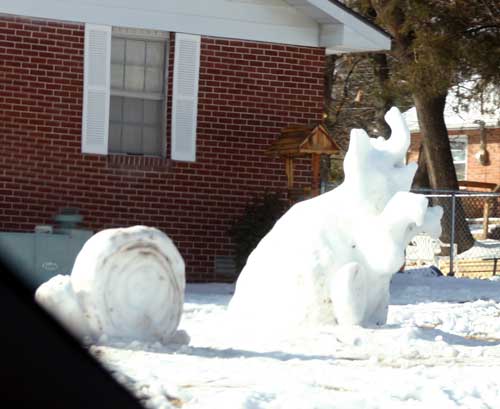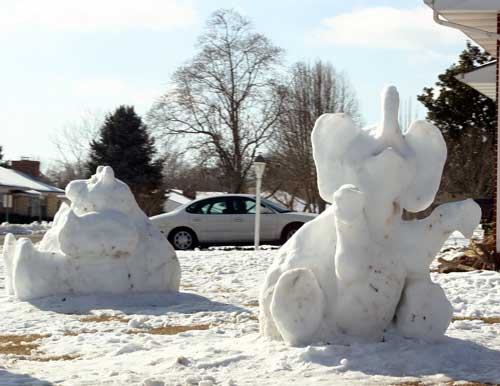 We don't have snow often, but fortunately,  when we do have it, we have fun with it!
Today's Lagniappe:  Love Bites
Saw this on Home Made Simple and just love this idea for Valentine's Day.12 large red globe grapes
1 log (4 ounces) goat cheese
1/2 cup shelled pistachios, finely chopped
Cut each grape in half. Cut a small slice off the end of each half to prevent it from tipping.
Using a small melon baller or a tiny spoon, scoop out any seeds and enough flesh to create a slight indentation.
Cut the goat cheese log into 24 equal pieces and shape each piece into a ball.
Press one side of each ball of goat cheese into the chopped pistachios.
Place the cheese in each grape half, pistachio-side up. Press gently to adhere. Serve on a small dish or a small decorative cake stand for an elegant effect.
Make Ahead Tip: Grape Cups can be prepared several hours in advance. Refrigerate in an airtight container, until ready.
A few outdoor pics for Outdoor Wednesday with A Southern Daydreamer and Rednesday! with It's a Very Cherry.

19 Responses to "Southern Scenes?"
Leave a Reply