Southern Superbowl!
Submitted by Christi
First things first! If you haven't checked out the fabulous give away, you must go see it. The Donnadots are fun and you can continue to post to win through next Wednesday, February 10th at 4:00 p.m. Central
Okay, the weekend is upon us. It is time for the Superbowl! The Superbowl is really, really fun when one of the teams you have been rooting for all season is in it. I'll have to say, for me, otherwise it is not that interesting. Fortunately, this year, one of my teams is in! I'm rooting, of course for the New Orleans Saint's. New Orleans is the city of my heart. I know not everyone love New Orleans like my husband and I do. As Louis Armstrong would say,"If you have to ask, you'll never know."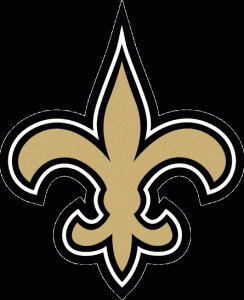 I remember living in Dallas back in the 90's when the Dallas Cowboys really had a great team that was winning Superbowls. What fun that was. I even painted my fingernails half blue and half silver (in a diagonal) for a Superbowl party. Everybody was in a party mood and it was just a lot of fun.
Now, I'm cheering on the Saint's. Hope you have a team to root for and some good food to enjoy.
Today's Lagniappe: Hot Bean and Corn Dip
Another great recipe from Donna that is perfect for Superbowl munching and also great for
Preheat oven to 350º

Spray 9 x 13 baking dish with PAM.

2C  cooked rice
Prepare as directed on package
1    lb. hamburger meat, browned

1         can corn

1    can black beans (rinsed & drained)

1         can Rotel

8    oz. carton sour cream

8    oz. picante sauce (medium)

2C  shredded cheddar cheese

Combine all ingredients with cooked rice. Put into baking dish and cover with foil. Bake 35 minutes.
8     oz. Monterey jack cheese

Black olives (optional)

Green onions (optional)

Top with Monterey jack cheese and bake uncovered for 10 more minutes. Top with black olives and/or green onions if desired.
tortilla chips
Serve as dip with tortilla chips.
8 Responses to "Southern Superbowl!"
Leave a Reply