Happy Sunday! I am remembering a past post where I just took a stroll around the yard and enjoyed God's majesty!
Yours, O LORD, is the greatness and the power and the
glory and the majesty and the splendour,
for everything in heaven and earth is yours. Yours,
O LORD, is the kingdom; you are exalted as head over all.
1 Chronicles 29:11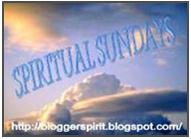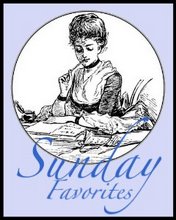 Join Chari at Happy to Design for Sunday favorites and Charlotte and Ginger at Blogger Spirit for Spiritual Sunday and enjoy your Sunday!
From June 16, 2009
Southern Stroll in the Yard
We have had a lot of rain lately. This afternoon after the rain, I took a stroll through the yard and snapped a couple of pics for Outdoor Wednesday with A Southern Daydreamer.
Okay, so here we go for the stroll.
Can't wait to harvest some of the vegetables out of the garden. They are growing really fast. I usually already am able to harvest by this time but got a little bit of a late start this year.
She Who Loves A Garden
Has A Very Special Treasure
For She Has Found Her Private Paradise.
Today's Lagniappe: Rosemary Shortbread Cookies
This recipe is very similar to the Lemon Thyme Cookies, only with Rosemary. Hmmmm!
By the way, a friend asked what a lagniappe is – it is "a little something extra."
1 1/2 cups unsalted butter
2/3 cup white sugar
2 tablespoons chopped fresh rosemary
2 3/4 cups all-purpose flour
1/4 teaspoon salt
2 teaspoons white sugar for decoration
In a medium bowl, cream together the butter and 2/3 cup of sugar until light and fluffy. Stir in the flour salt and rosemary until well blended. The dough will be somewhat soft. Cover and refrigerate for 1 hour.

Preheat the oven to 375 degrees F (190 degrees F). Line cookie sheets with parchment paper.

On a lightly floured surface, roll the dough out to 1/4 inch thickness. Cut into rectangles 1 1/2×2 inches in size. Place cookies 1 inch apart on the lined cookie sheets. Sprinkle the remaining sugar over the tops.

Bake for 8 minutes in the preheated oven, or until golden at the edges. Cool on wire racks, and store in an airtight container at room temperature.