Southern Bird Feeder
Submitted by Christi
Happy Monday everyone! You may remember my wonderful bird feeder.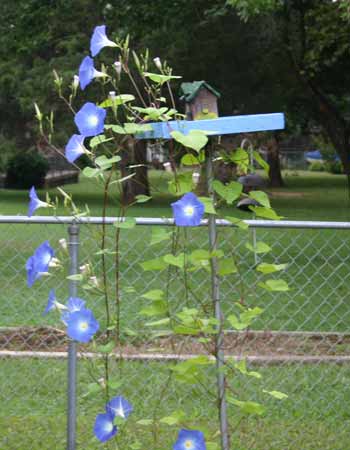 My "bonus" father, Chester Ward, made this for me several years ago. I just loved it.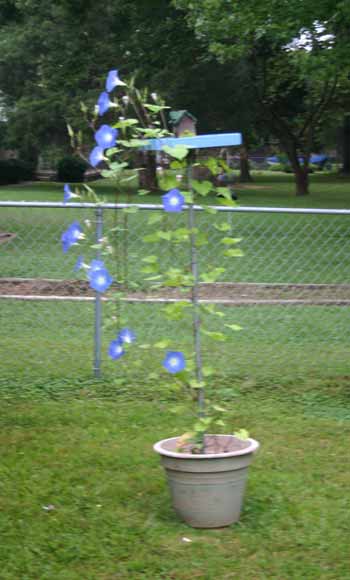 Unfortunately, time and weather and well, birds, took their toll on this bird feeder. Luckily, for me, Chester retired this year and had time to make me a brand new bird feeder! He even supplied the bird seed for the first go-round.
Here it is: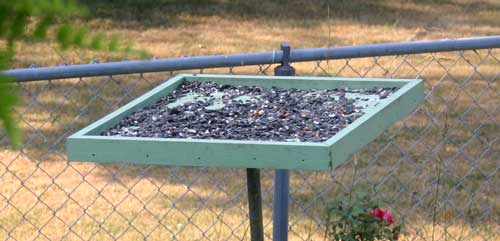 I didn't get it in time to have those beautiful blue morning glories growing up the pole yet, but I'll definitely get something going soon. One of the things I love about the new feeder is that it is big enough to hold a little roof for the birds in case of rain. By the way, it hasn't rained much here in some time (as in the grass is getting crispy). Oh well, that will give me time to fill in the "roof" of the covering.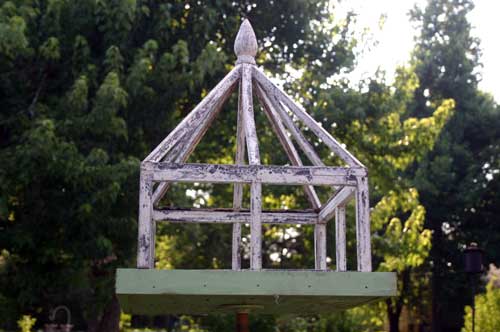 It has been hot, hot, hot here so maybe, I ought to make that a shade covering!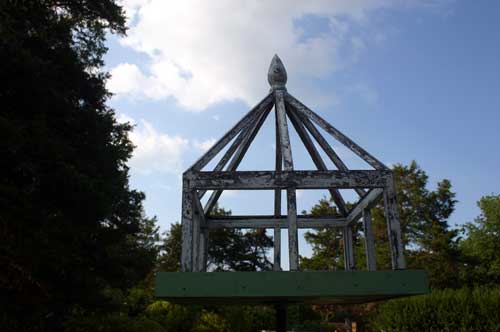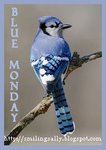 Visit Susan at Between Naps on the Porch for Metamorphosis Monday and Smiling Sally for Blue Mondays. You will find wonderful and talented bloggers with fantastic posts!
Today's Lagniappe:  Tomato Salad
The perfect summer tomato is show-cased in this recipe!
* 4  tomatoes
* 2 tablespoons of sherry vinegar or red wine vinegar
* 1/2 cup extra-virgin olive oil
* 1/2-ounce chopped herbs (parsley, basil and chives)
* Salt and fresh ground pepper
Directions
Cut the tomatoes into bite-size slivers or chunks and simply add all of the ingredients to the tomatoes. It is best to let marinate for at least 30 minutes but not more than 2 hours.
Note: I like to add some crumbled feta to this recipe as well!
10 Responses to "Southern Bird Feeder"
Leave a Reply