Southern Rainbow
Submitted by Christi
When the storms of life roar, it is always nice to see a rainbow to remind of of God's love and give us a moment of peace! We were blessed to see a rainbow this past week.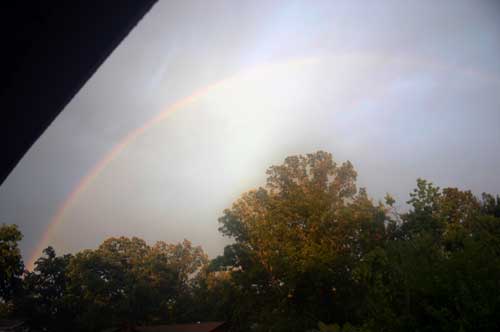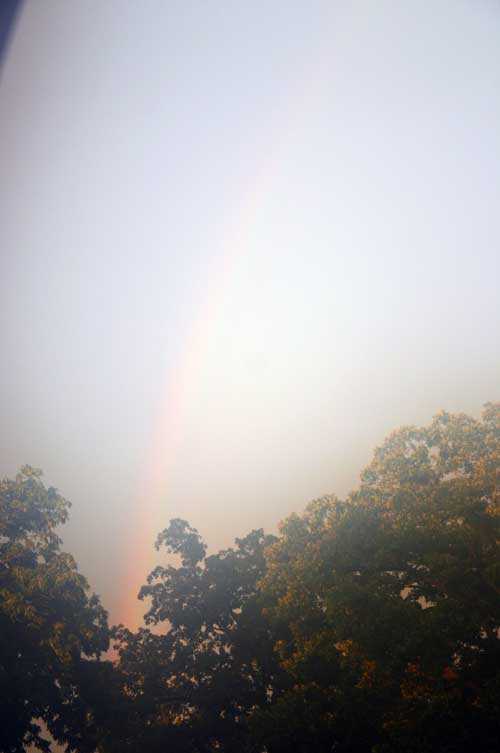 God, thank you for the rainbows in the midst of the storms!
Today's Lagniappe:  Honey Fried Rainbow Trout
2 trout.
2 tablespoons of honey.
4 tablespoons of butter.
1 lemon.
½ cup of cornmeal.
¼ cup of flour.
1 medium egg.
1/3 cups of milk.
Salt and pepper, to taste.
In a bowl, mix the cornmeal, flour, salt and pepper.
In another bowl, mix the egg and milk.
Rub the fish with lemon and dredge in the cornmeal mixture. Dip in the milk mixture and then back into cornmeal mixture.
In a frying pan, heat the butter to almost smoking.
Put the trout in the pan and cook until golden brown on both sides.
Put the honey on top of the fish, lower heat, then cover and cook for 4 minutes.
Hope you are all seeing some wonderful sites in the great outdoors (in our case the very hot outdoors) this week.
Tags: Southern Outdoors
6 Responses to "Southern Rainbow"
Leave a Reply