Southern Summertime
Submitted by Christi
Summertime and the livin' is easy!
It's time for grillin' and living outdoors – watching the lightnin' bugs and the sweet smell of honeysuckle!
You can grill lots of things!
Meat:
Veggies: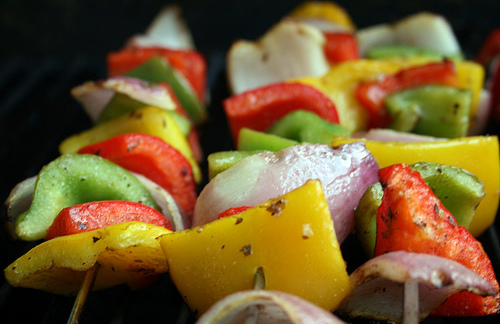 Seafood: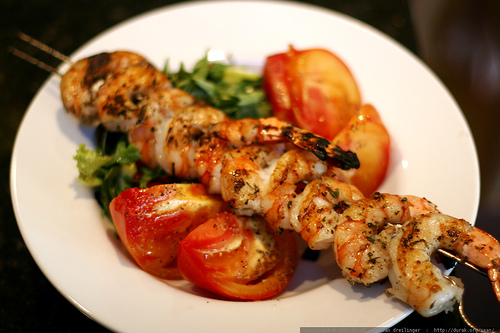 And, lots of variations on the theme! What are you grillin'?
Today's Lagniappe:  Grilled Shrimp
# 3 cloves garlic, minced
# 1/3 cup olive oil
# 1/4 cup tomato sauce
# 2 tablespoons red wine vinegar
# 2 tablespoons chopped fresh basil
# 1/2 teaspoon salt
# 1/4 teaspoon cayenne pepper
# 2 pounds fresh shrimp, peeled and deveined
# skewers
In a large bowl, stir together the garlic, olive oil, tomato sauce, and red wine vinegar. Season with basil, salt, and cayenne pepper. Add shrimp to the bowl, and stir until evenly coated. Cover, and refrigerate for 30 minutes to 1 hour, stirring once or twice.
Preheat grill for medium heat. Thread shrimp onto skewers, piercing once near the tail and once near the head. Discard marinade.
Lightly oil grill grate. Cook shrimp on preheated grill for 2 to 3 minutes per side, or until done.
Balancing Beauty and Bedlam's Tasty Tuesday
Blessed with Grace's Tempt My Tummy Tuesday
The Gypsy's Corner's Three or More
Tags: Southern Food
3 Responses to "Southern Summertime"
Leave a Reply