Wow, it has been crazy busy around here this past couple of weeks. I thought I would try to get by with combining posts and not actually posting every day. Oops, apparently not a good idea. In addition to my mother and my sister letting me know that they had noticed and missed a new post every day, others have let me know as well. I'll have to work on my time management to do better!
Anyway, it has been very helpful this week that Mama sent me pictures of her lovely tablescape. She also included some pictures of her beautiful fuchsia pink hibiscus.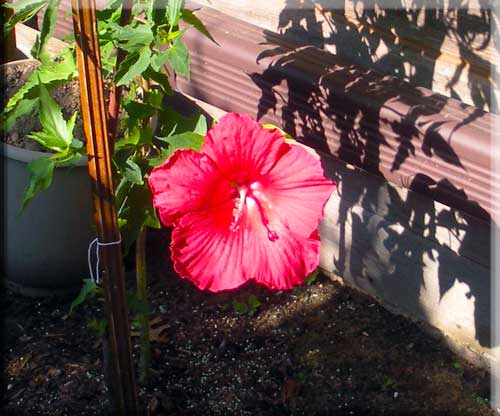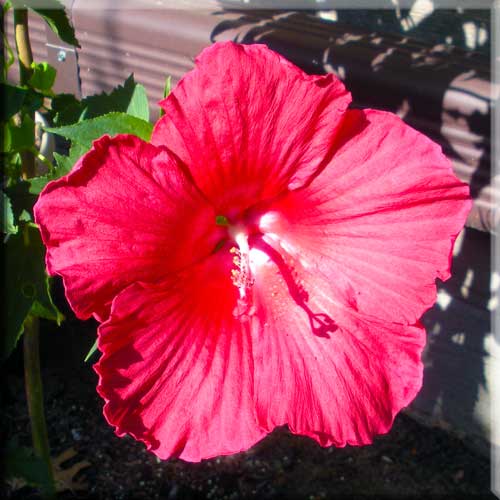 I love how the color radiates from the center that looks almost white to the edges that look almost red. Beautiful!
Today's Lagniappe:  Corn and Summer Vegetable Saute
The original recipe calls for cilantro instead of parsley and also includes a can of rinsed black beans. I switched this recipe up for my personal taste – you can too!
1  tablespoon  canola oil
1/2  cup  chopped green onions (about 4)
1  garlic clove, minced
1  cup  sliced fresh okra (about 4 ounces)
1  cup  chopped red bell pepper (about 1)
1  finely chopped seeded jalapeño pepper
1  cup  fresh corn kernels (about 2 ears)
1/3 cup chopped parsley
1/8  teaspoon  salt
1/8  teaspoon  freshly ground black pepper
Heat oil in a large nonstick skillet over medium-high heat. Add onions and garlic; sauté 1 minute. Add okra; sauté 3 minutes. Reduce heat to medium. Add bell pepper and jalapeño; cook 5 minutes. Add corn; cook 5 minutes. Stir in parsley; sprinkle with salt and black pepper.