Southern Fun
Submitted by Christi
Welcome! Glad you are here. Tonight we are having a cocktail party!
I found these adorable cocktail napkins. They each have the name of a cocktail and then a cute little character for each. Click on the first one to scroll through and see all 8.
Are those cute, or what?
Grab a glass.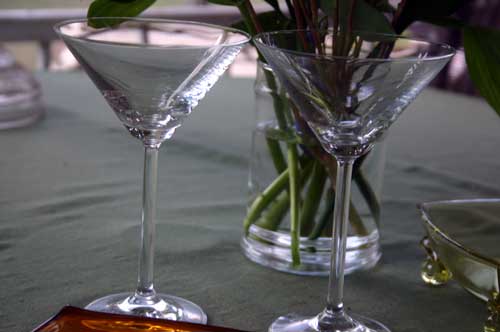 And one of these retro canape trays.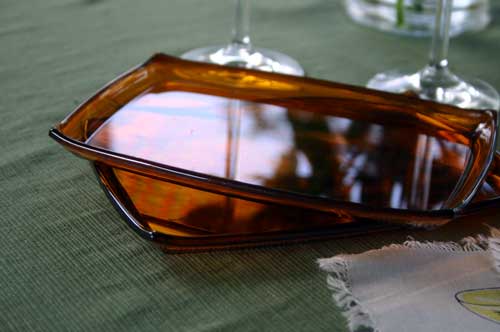 Check out the flowers while your at it.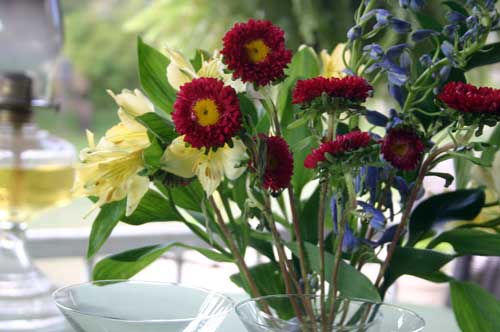 And join me for a cocktail out on the porch!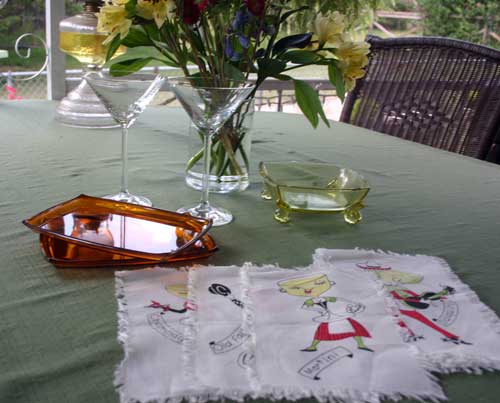 Today's Lagniappe: Cuba Libre
I wasn't familiar with this cocktail when I saw the napkin. It is a drink with a story (gotta love that). If you prefer a non-alcoholic drink, just omit the rum and you will still have a very tasty drink.
The Cuba Libre (Spanish for Free Cuba) originated around 1900 in Havana, Cuba during the Spanish-American War. Patriots aiding Cuba often toasted the West Indian Island and its freedom with this rum, cola, and lime cocktail.
1-1/2 oz. dark or white rum
Juice of half a lime
Ice
Coca-Cola
Fill a highball glass with ice. Add the ingredients. Stir and garnish with lime wedge.
11 Responses to "Southern Fun"
Leave a Reply