Southern Fun With Mirrors
Submitted by Christi
When we married, one of our gifts was a window that had been recovered from an old school. The panes had been filled in with mirrors. That window frame had seen a lot in its day and now it is living in our home.
When I was in a creative mood (and when I had more time to express my creativity), I decided I wanted to do something with that mirror and was inspired by this book: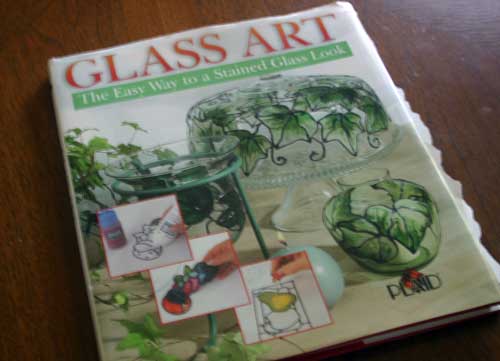 The book had great instructions and patterns. The product (Plaid's Gallery Glass) lets you create a stained glass look with gel paints.

It was a lot of fun. For the longest time, I had the mirror on my back porch. Unfortunately, a storm brewed while I was away and strong wind blew the mirror over. However, it only lost one pane!
The trick now is to take some photos of the mirror to show you. Taking pictures of mirrors is always a challenge, huh? Sorry, they are a little blurry because I didn't use a flash.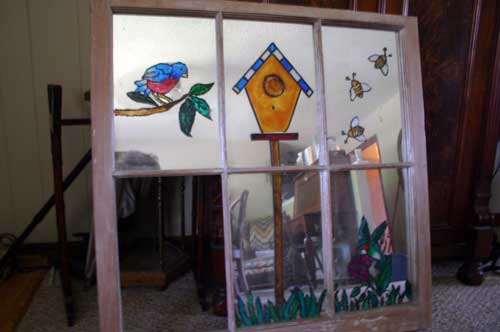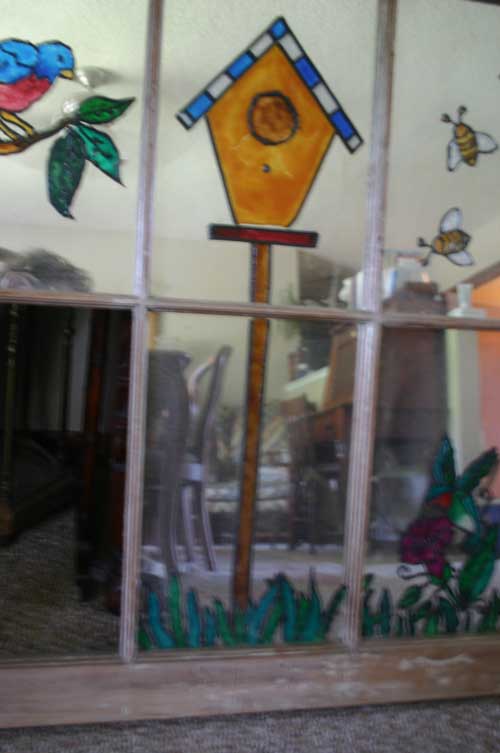 It was really easy and I loved how it turned out. You can make art for your windows and you can even peel them off and move them around. So, now, I've got to decide what my next project with Gallery Glass will be!
What are you transforming today? Check out some great transformations at:
And find some great blues at: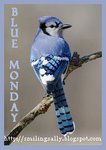 And find some creative fun at: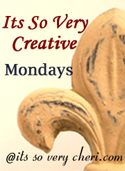 Today's Lagniappe:  Basil Pesto
I've got tons of basil growing right now so it looks like it time to make some pesto!
2 cups packed fresh basil leaves
3 cloves garlic
1/4 cup pine nuts, lightly toasted
2/3 cup extra-virgin olive oil, divided
Salt and freshly ground black pepper, to taste
1/2 cup freshly grated Parmesan cheese
Combine the basil, garlic, and pine nuts in a food processor and pulse until coarsely chopped. Add 1/2 cup of the oil and process until fully incorporated and smooth. Season with salt and pepper.
If using immediately, add all the remaining oil and pulse until smooth. Transfer the pesto to a large serving bowl and mix in the cheese.
If freezing, transfer to an air-tight container and drizzle remaining oil over the top. Freeze for up to 3 months. Thaw and stir in cheese.
Tags: Southern Crafts
8 Responses to "Southern Fun With Mirrors"
Leave a Reply