Southern Summer Birds
Submitted by Christi
While summer is in full swing we have fewer birds at the feeder. There are abundant insects and berries for the birds to feast on. Now is a good time to make some plans for fall feeding and maybe just add a little extra for the few birds that do regularly visit the feeder in summer.
We have doves and cardinals and blue jays that are regular visitors right now. Occasionally, a robin will stop by as will the little red finch couples. Here are a couple of projects for adding some critter attractions to your yard.
From one of my bird books is this cute and easy idea for chipped teacups. You may have some around your house or can find some pretty ones at garage sales, flea markets or thrift stores. Just screw some hooks in a board and hang them up and then fill them with bird seeds. There are lots of things you can do with this idea. You could cup the board in the shape of a teapot and paint it. You could arrange the cups in a pretty decorative pattern. What ideas do you have?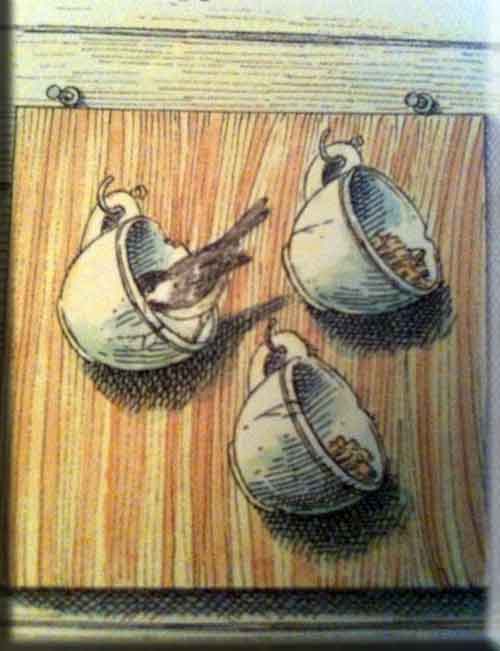 Here is one for the squirrels. It is called a squirrel IQ Test. Just take an empty, clean soda bottle, remove the lid and fill with peanuts in the shell. Hang up by wiring it to a post or fence and watch the squirrels work at getting the peanuts in the right position to remove them! Fun and inexpensive entertainment!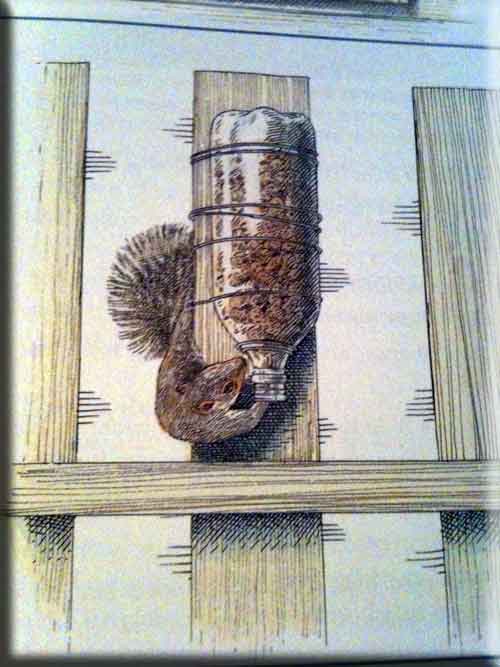 One thing that is good for attracting birds any time of year is moving water. Apparently, they love the sound of water. It is easy to make your own fountain. Just search on line for easy directions or look here. All you need is a waterproof container, a pump and some tubing.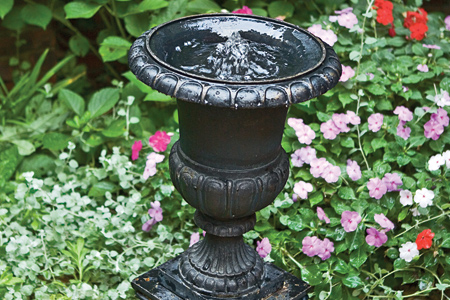 Even a sprinkler will do, and they make some very decorative ones these days.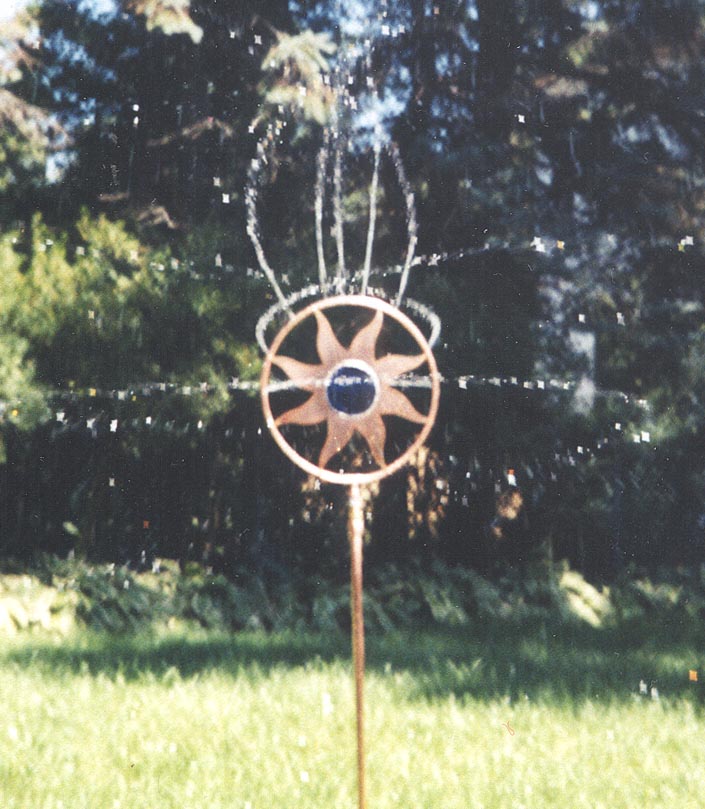 What do you do in your yard and garden to transform it into an attractive place for birdwatching? Would love to hear your ideas!
Today's Lagniappe: Hummingbird Cake
The ultimate Southern cake. I've run this recipe before but I thought it would go well with this post and who can ever get enough Hummingbird Cake?
* 3 cups all-purpose flour
* 2 cups granulated sugar
* 1/2 teaspoon salt
* 2 teaspoons baking soda
* 1 teaspoon ground cinnamon
* 3 eggs, beaten
* 1 1/4 cups vegetable oil
* 1 1/2 teaspoons vanilla extract
* 1 can (8oz) crushed pineapple, well drained
* 1 cup chopped pecans
* 2 cups chopped firm ripe banana
* Cream Cheese Frosting:
* 16 ounces cream cheese, softened
* 1 cup butter, room temperature
* 2 pounds confectioners' sugar
* 2 teaspoons vanilla extract
* 1/2 to 1 cup chopped pecans
Preheat oven to 350°. Sift flour, sugar, salt, baking soda and cinnamon together into mixing bowl several times. Add eggs and salad oil to the dry ingredients. Stir with a wooden spoon until ingredients are moistened. Stir in vanilla, pineapple and 1 cup pecans. Stir in the bananas. Spoon the batter into 3 well-greased and floured 9-inch round cake pans. Bake for 25 to 30 minutes,or until a wooden pick or cake tester inserted in center comes out clean. Cool in pan for 10 minutes, then turn onto cooling rack. Cool completely before frosting.
Cream Cheese Frosting:
Combine cream cheese and butter; cream until smooth. Add powdered sugar, beating with an electric mixer until light and fluffy. Stir in vanilla.
Frost the tops of all 3 layers, stack and then frost sides. Sprinkle top evenly with the 1/2 to 1 cup chopped pecans.
Tags: Southern Season
10 Responses to "Southern Summer Birds"
Leave a Reply