Southern Sunday
Submitted by Christi
Join Chari at Happy to Design for Sunday favorites and Charlotte and Ginger at Blogger Spirit for Spiritual Sunday and enjoy your Sunday!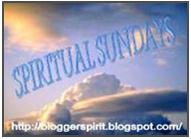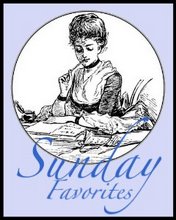 What a week it has been. Very busy and very, very hot! My favorite post today for Sunday Favorites is from July – when it was still hot but we got some cooling rain! I took pictures of the clouds as we were traveling down the highway. They were so awesome.
The awesome clouds call to mind God's glory!
Isaiah 44:22:
I have blotted out, as a thick cloud, thy transgressions, and, as a cloud, thy sins: return unto me; for I have redeemed thee.
Psalm 57:10
For thy mercy is great unto the heavens, and thy truth unto the clouds.
Revelation 1:7
Behold, he cometh with clouds; and every eye shall see him, and they also which pierced him: and all kindreds of the earth shall wail because of him. Even so, Amen.
From July 6th 2010
Southern Clouds
Wow, getting this post done during a break from the storms. We were a couple of hours East of here today meeting with clients and when we got back there were small branches in the road and a shutter of a neighbor was broken off. We have had lots of lightening and thunder and rain since we arrived home. Always good to get back home.
I took some pictures of the awesome clouds as we were driving home.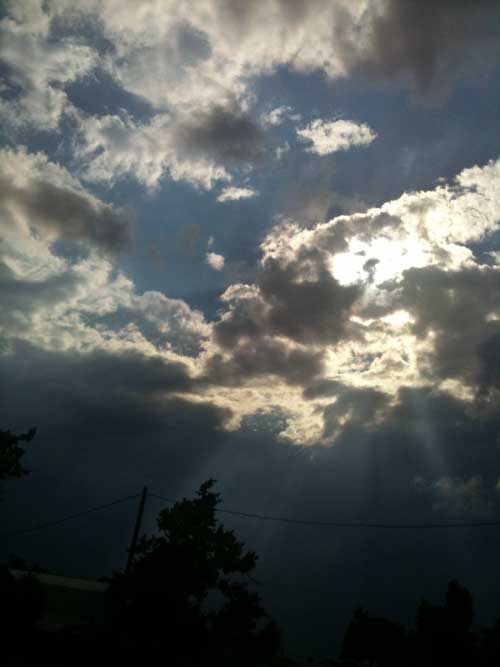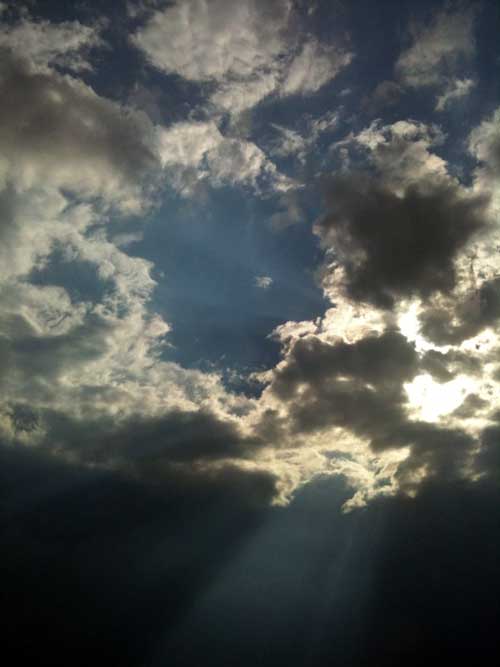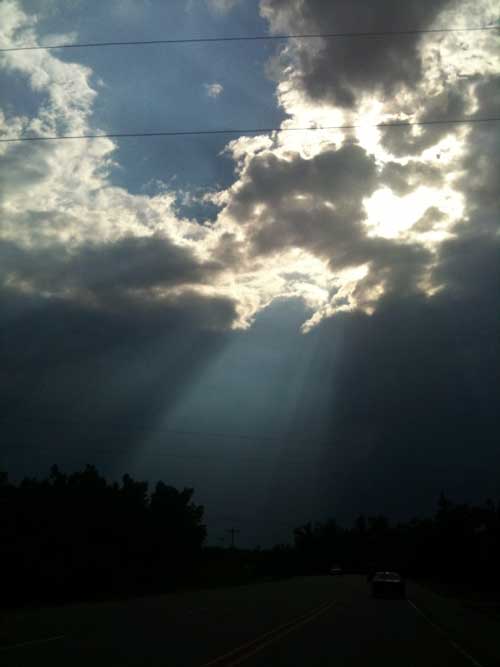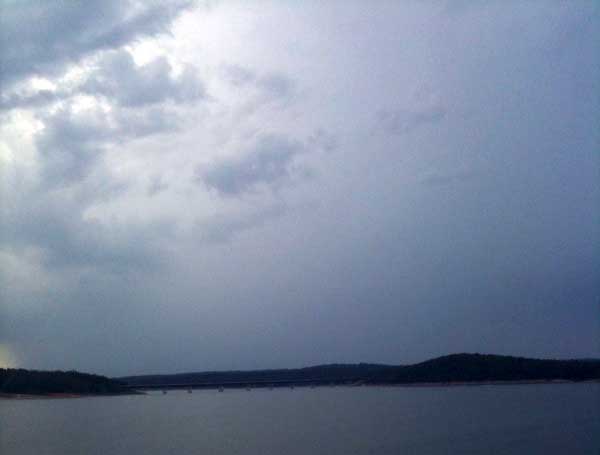 These pictures were taken around 5:30 p.m. with my phone. Wish you could have seen them in person. They were crazy!
We have had some more storms this evening. We really needed the rain! Glad for a break in the heat. What is going on outside in your neck of the woods?
Today's Lagniappe: Strawberry Ice Cream
Something yummy and refreshing for a warm summer day!
* 1 3/4 cups heavy cream
* 3 (3- by 1-inch) strips fresh lemon zest
* 1/8 teaspoon salt
* 2 large eggs
* 3/4 cup sugar
* 1 lb strawberries (3 cups), trimmed and quartered
* 1 tablespoon fresh lemon juice
10 Responses to "Southern Sunday"
Leave a Reply