Southern Thanks
Submitted by Christi
Thank you for all the prayers and thoughts for my family upon the passing of my wonderful Grandpa, Frank Dicus. The "funeral" was a wonderful celebration of a life well lived.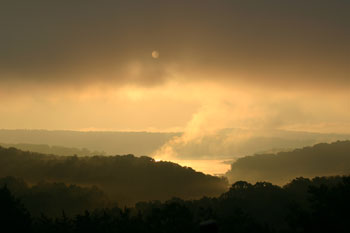 We shared a lot of wonderful stories, some tears, some laughs and in the great Southern tradition, some wonderful food!
Thank you to all the wonderful cooks who contributed to the wonderful fare we enjoyed while remembering Grandpa!
So, of course, I have to share some recipes, don't I?
One of the wonderful dishes we had was roasted brisket. Delicious and versatile. it is a great funeral dish!
Today's Lagniappe:  Slow Roasted Brisket
* 4 to 6-lb beef brisket
* 4 cloves garlic, minced
* 1/4 cup brown sugar
* 1 tbsp paprika
* 2 tsp  salt
* 1/2 tsp black pepper
* 4 large onions, sliced
* 1/2 cup red wine, broth or water
Cooking Instructions
1. In a bowl or small food processor, combine the minced garlic, brown sugar, paprika, salt and pepper. By hand, rub this mixture all over the brisket, wrap tightly in foil or plastic wrap, and refrigerate for at least 6 hours or overnight.
2. Preheat the oven to 325 degrees F.
Live a wonderful life and enjoy as much as you can, and . . . join:
3. Lightly grease a roasting pan with vegetable oil cooking. Place the brisket in the pan and add the sliced onions. Pour the red wine or other liquid and cover the roasting pan very tightly with heavy duty foil (or the lid, if there is one). Place the pan in the oven and roast, undisturbed, for 3 hours. Uncover the pan and continue to roast for an additional hour, basting occasionally with the juices from the pan.
4. If you want to serve the brisket right away, let it sit at room temperature for about 30 minutes before slicing. Arrange slices on a platter, skim off any fat from the pan juices and spoon some over the meat. Serve the remaining pan juices separately.
5. If you are cooking this a day ahead of time, let the brisket cool completely, then refrigerate without slicing (it's easier to slice the brisket when it's cold). Skim off any congealed fat from the pan juices, slice the brisket thinly and arrange in the baking pan. Cover tightly with foil and reheat in the pan juices at 350 degrees F (180 degrees C) for about 30 minutes or until heated through.
So, my message today is to live a wonderful and fulfilling life! Eat wonderful food and enjoy:
Tags: Southern Food
3 Responses to "Southern Thanks"
Leave a Reply