Southern 2010 at the Fair
Submitted by Christi
As promised, here are the 2010 fair entries in the place setting category. Before we get started, I just want to show you something:
This is the 2010 Best of Show Winner: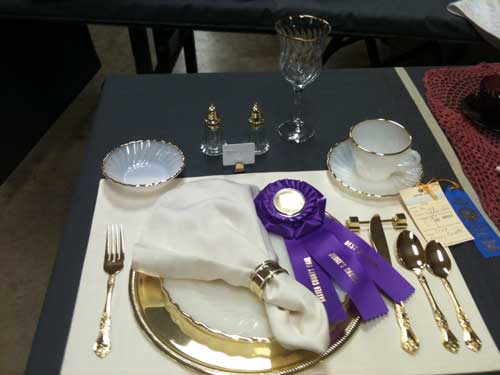 This is an entry from 2009 that got a 2nd place ribbon: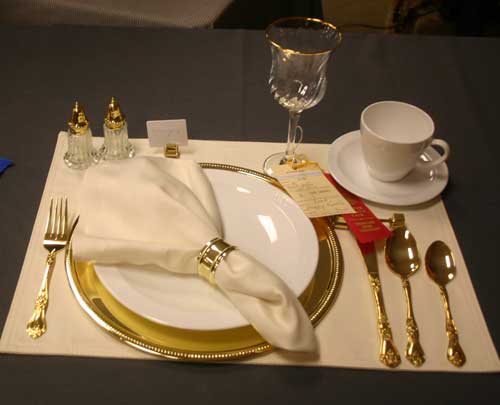 See any resemblance? Almost exactly the same entry won Best of Show this year that got a 2nd place ribbon last year, go figure!?
Here are all of the entries for this year (see the accompanying comments):
Enjoy! Hope you see lots of inspirational settings at:
Today's Lagniappe: Hogs in a Blanket
Ready for the Arkansas/Alabama game this weekend!
(16-ounce) package polska kielbasa
2 sheets puff pastry, thawed and lightly rolled out
1 egg
Honey mustard, barbeque sauce or apricot jam, for serving, optional
Preheat oven to 400 degrees F.
Cut kielbasa into 6 (4-inch) pieces. Cut puff pastry sheets into thirds (6 strips). Roll each piece of kielbasa in puff pastry and place on a baking sheet.
Beat egg in a small dish and brush generously over pastry. Bake until pastry is golden brown and puffed, about 20 minutes. Serve with mustard, barbeque sauce, or jam, if desired.
12 Responses to "Southern 2010 at the Fair"
Leave a Reply