Southern Squirrel IQ Test
Submitted by Christi
A few weeks ago, I posted about some great project for the birds in your yard as well as a fun little project for the squirrels.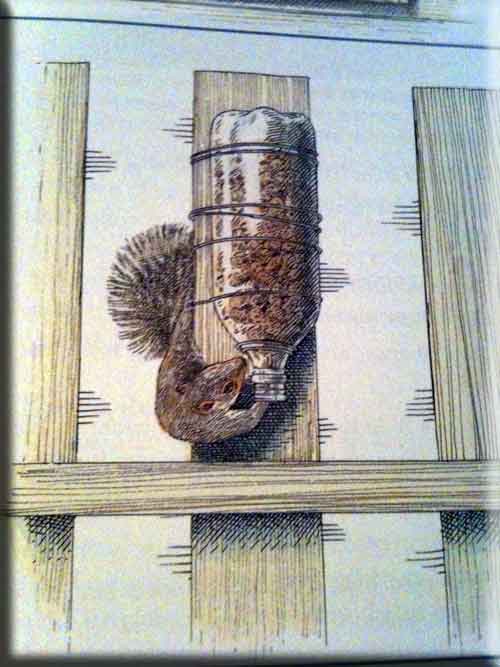 Well, I went ahead and made this cute little project. I just got tired of chasing off squirrels and having my dog out after them. I figure, if you can't beat them, join them and maybe get a little bit of entertainment while I'm at it.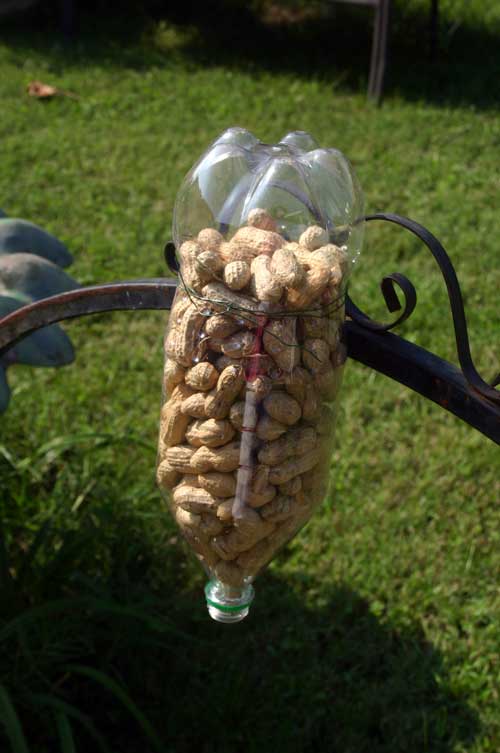 I was hoping that at least on squirrel would visit before this post so I could show you pictures. Of course, they are wiley little creatures. None has been to visit yet.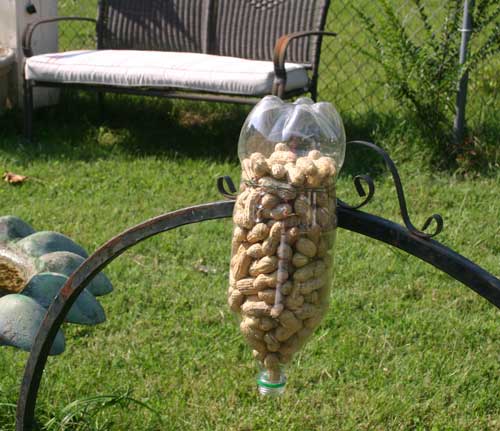 So all you have to do to make this is take an empty soda bottle, clean it out, fill it with peanuts in their shell and then secure it to something with some wire (I used floral wire). I also placed it where I can see it from my desk. Okay, little squirrels, where are you???
What are you up to today? I'm joining:
Today's Lagniappe:  Honey Cinnamon Vinaigrette
Fall always makes me want something with cinnamon. How about this vinaigrette on an Autumn salad?
1/3  cup  cider vinegar
1/3  cup  honey
1  teaspoon  ground cinnamon
1  teaspoon  dry mustard
1/2  teaspoon  salt
1/4  cup  canola oil
1. Whisk together first 5 ingredients in a small bowl. Add oil in a slow, steady stream, whisking constantly until smooth. Serve immediately, or cover and chill until ready to serve. Store in an airtight container in refrigerator up to 2 weeks.
8 Responses to "Southern Squirrel IQ Test"
Leave a Reply