Southern Holiday Surprise!
Submitted by Christi
Special Holiday Give-Away Post!

Don't you just love cooking for the holidays? So many of our good holiday memories revolve around that delicious roast turkey that we remember from our childhood. And, what can beat mom's pumpkin pie?
The folks at Cool Whip and kraft foods have pitched in too make it that much more fun this year!
They sent me this wonderful basket of goodies to help me get started on my holiday baking.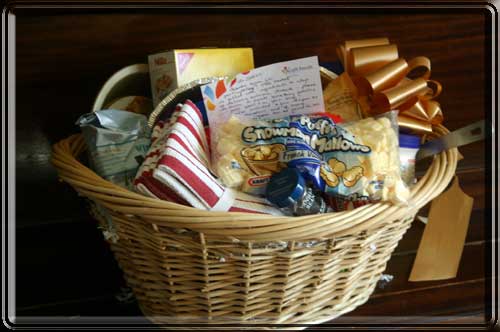 What is even more fun is that they will send one of you a basket of goodies too! Just leave a comment here for a chance to win. Post a link to the give-away on your Facebook page and then leave me a comment telling me about your link and you have another chance to win. You can enter every day between now and Wednesday, November 18th. I'll announce the winner on Thursday morning! Good luck to everyone!!!!
Please note:  Kraft Foods is providing the prizes for this program at no cost to me. This program is not administered or sponsored by Kraft Foods or its affiliates, but solely by A Southern Life.
As you can see, there are LOTS of possibilities here: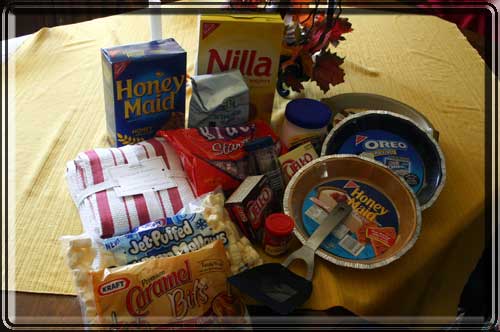 I'll be posting different recipes throughout the week up til the drawing. These ingredients can easily metamorphosize into something really delicious. The first recipe I made was Double Layer Pumpkin Pie.
Double-Layer Pumpkin Pie
1 pkg. (8 oz.) PHILADELPHIA Cream Cheese, softened
1 cup  plus 1 Tbsp. milk, divided
1 tub  (8 oz.) COOL WHIP Whipped Topping, thawed, divided
1 HONEY MAID Graham Pie Crust (6 oz.)
2 pkg. (3.4 oz. each) JELL-O Vanilla Flavor Instant Pudding
BEAT cream cheese, 1 Tbsp. milk and sugar in large bowl with whisk until blended. Stir in half the COOL WHIP. Spread into crust.
WHISK remaining milk, pumpkin, dry pudding mixes and spices 2 min. (Mixture will be thick.) Spread over cream cheese layer.
REFRIGERATE 4 hours or until firm. Serve topped with remaining COOL WHIP.
Looks yummy. It is in the fridge now, awaiting consumption!
A fun metamorphosis for the holidays and for
Today's Lagniappe: Some Ideas
I made the Double Layer Pumpkin Pie with sugar free Cool Whip and sugar free Kraft Instant Pudding Mix. I also substituted Splenda for the sugar. If I had a sugar free graham cracker crust, this recipe would have been completely sugar free! By the way, it was delicious without the sugar so I can have a second helping without so much guilt 🙂
By the way, the recipe says prep time is 20 minutes. I did it in less than 10 (and 2 of those were stirring!).
16 Responses to "Southern Holiday Surprise!"
Leave a Reply