The last week of the year! Thought it would be a good time to look back at some of my favorite tablescapes of  the year. Actually, all of my favorites are from blogs that I visited this year for:
I got a little behind on the settings around here. However, I did get a few done. Here are some that I really enjoyed:
The Crazy April Fool's Day Table:
Let's take a closer look at those place settings.
Tea Time with Mama:
Any time I can be out on the porch, I'm a happy girl!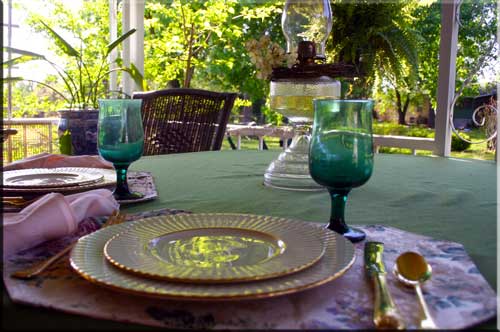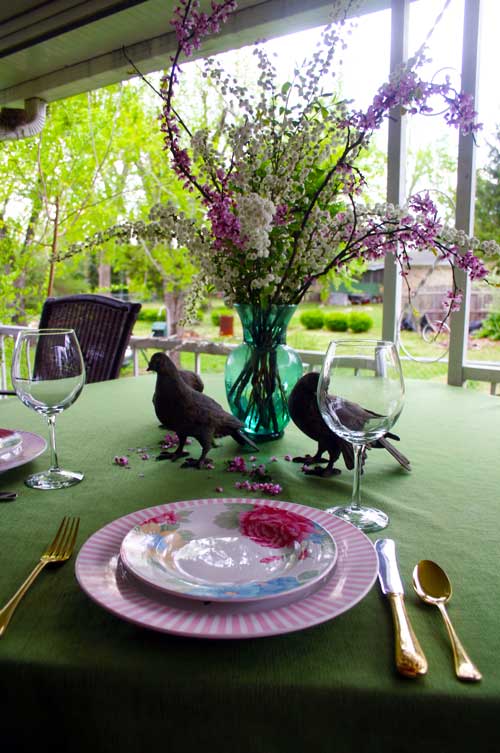 Down at the River: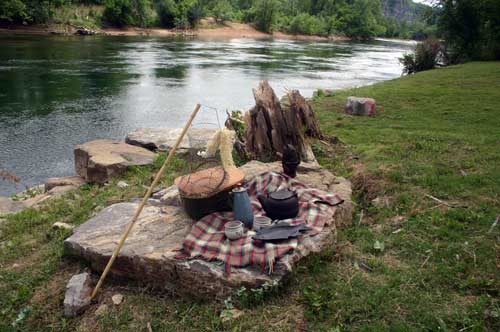 Just a few of my favorites. Hope you enjoy!
Today's Lagniappe:  Chili Roasted Black-Eyed Peas
Saw this in Southern Living and thought it would be a great New Year's Day snack!
2  (15.8-oz.) cans black-eyed peas, rinsed and drained
3  tablespoons  olive oil
1 1/2  teaspoons  chili powder
1  teaspoon  pepper
3/4  teaspoon  ground cumin
1/2  teaspoon  salt
Preheat oven to 425°. Combine all ingredients in a medium bowl. Transfer mixture to a lightly greased 17- x 12-inch jelly-roll pan. Bake 45 to 50 minutes or until crispy and dry, stirring every 10 minutes. Let cool 20 minutes.