Christmas Around the House
Submitted by Christi
Well, the decorating is going really slow this year. We've been passing around the pre-Christmas crud around here the last couple of weeks. We are planning on being back to 100% this coming weekend! For now, I'll post what we've got done and will try to post more once our ailing bodies have recovered. First stop, the dining table for a Christmas tablescape: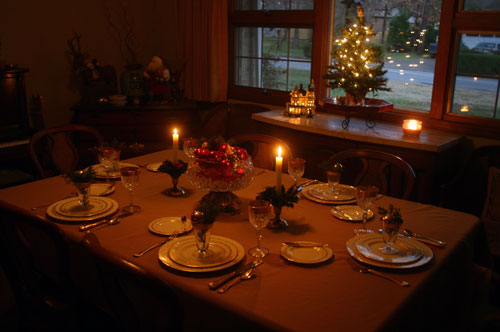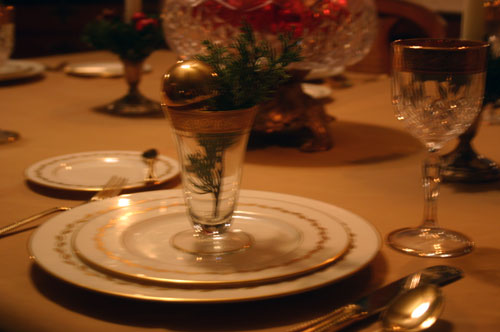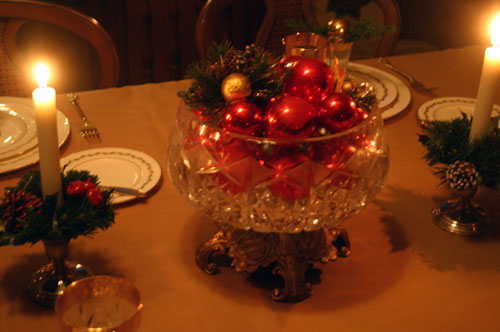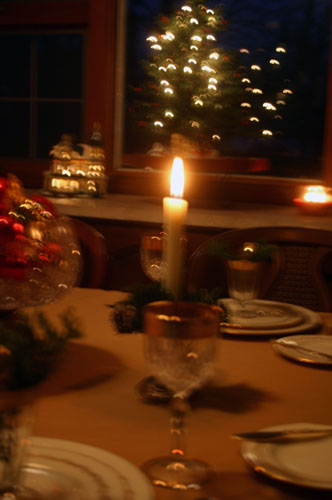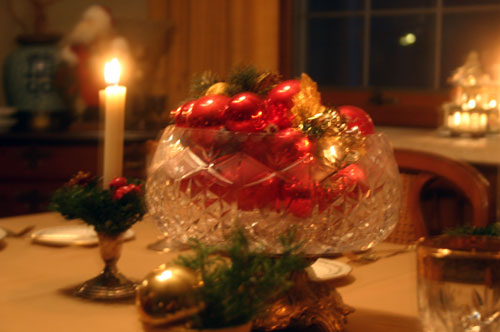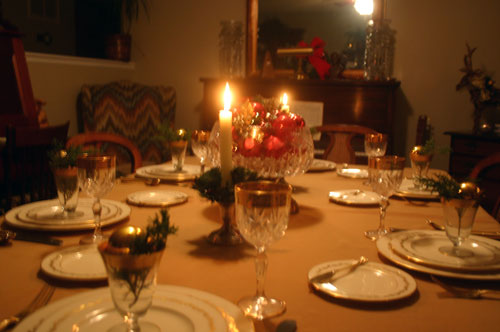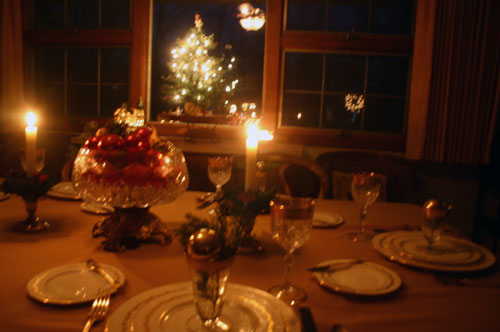 Next stop, the Christmas tree. So glad we got this up before the ailments began. It has been nice to enjoy the tree while we have been stuck at home.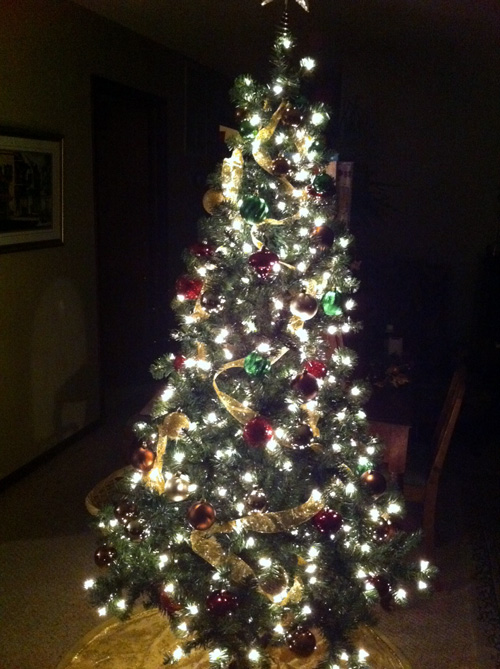 I'll get some more shots of the tree tomorrow (when I predict I'll be back to at least 90%) and add them to the post.
Then there is the nativity, which I showed you earlier this week. We still have not put ours together yet. The pieces are still awaiting us on the back porch. I just hope ours looks even half as nice as Mama's.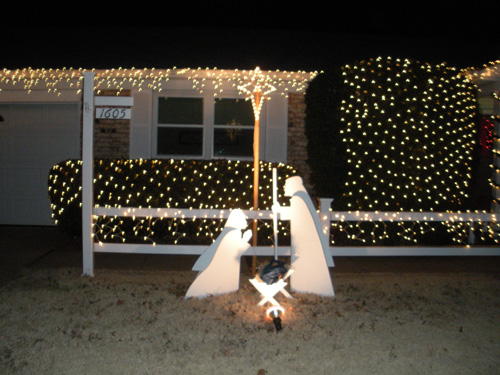 Still working on the fireplace. Somehow the lights are not cooperating as I would like.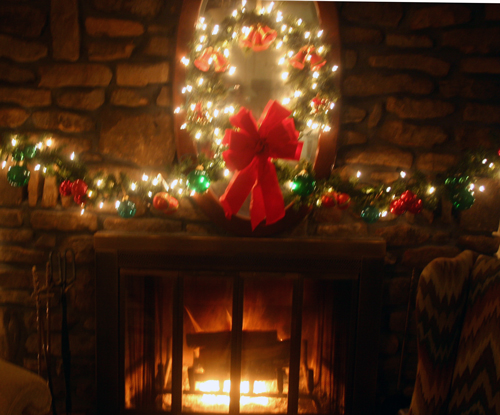 A little touch of Christmas in the kitchen: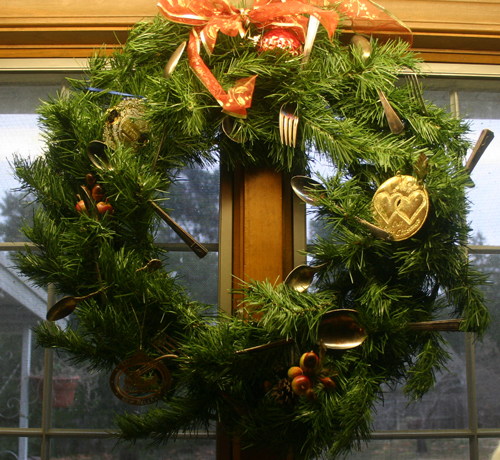 I like to hang the wreath above the kitchen sink. It has some of my favorite ornaments on it along with some old silver. Here is my Christmas piggy chef: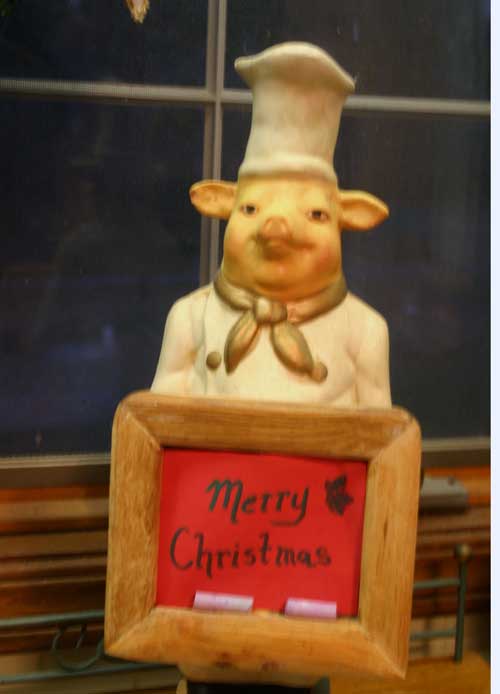 A little Christmas cheer on the cabinets: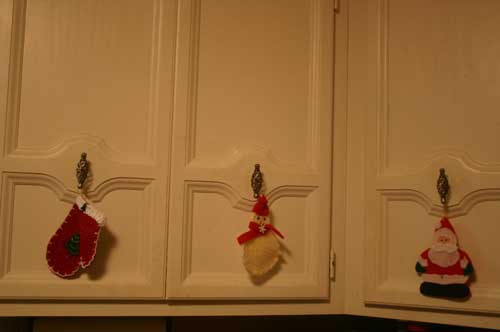 Stockings for the pets (we have no children so we make do):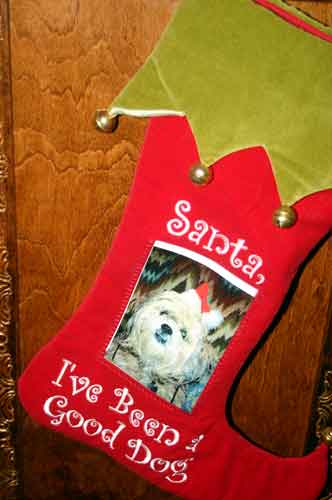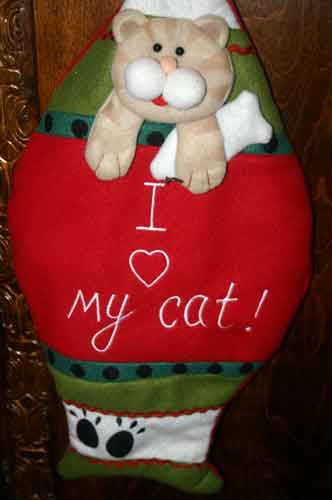 Our Christmas decorations are still a work in progress. Hopefully a lot more progress this weekend!
In the meantime, I promised the Christmas fruitcake story. As you may remember, I posted a fruitcake recipe earlier this week. Well, that fruitcake has been around for a long, long time. My Mama remembers that My Daddy's father's (my Grandpa's) bookkeeper, who was named Jelly had a wife who would always make this fruitcake. Now, this was before my Mama and Daddy married, so that was over 50 years ago. My grandmother got the recipe and our family has been making it ever since. My mother and grandmother just didn't soak it in the sherry. If you missed the recipe, just go back one post and check it out.
For tonight, we'll stick with something easier.
Today's Lagniappe:  Chocolate Coffee
This sounds like a yummy recipe for after a fun time in the snow or just for some Christmas Cheer.
4 heaping teaspoons of cocoa mix
1 scant teaspoon of instant coffee mix
cinnamon
Makes one serving.
Okay, hope everyone is having lots of holiday fun (without any of this yucky stuff). Lots of parties going on! Here are the ones I am linking to!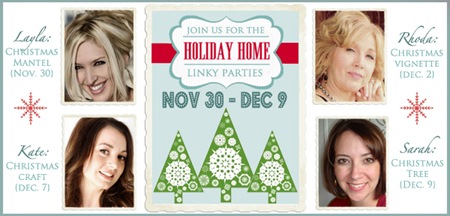 18 Responses to "Christmas Around the House"
Leave a Reply