Southern Snow Day
Submitted by Christi
Yesterday was our first snow of  Winter! It was only a light dusting but enough for the schools to close. Even though I was busy working, I still love snow days.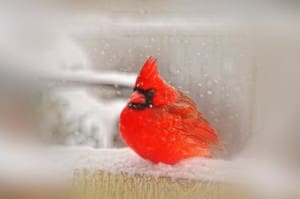 Snow days always remind me of how exciting it was to get to stay out of school and stay home to "sled" and build snowmen. Of course, we didn't have enough snow to warrant having a sled so we made do with pieces of cardboard and various items that we borrowed from Summer like the zip sled (meant to be used in the water) and inner tubes.
When we would come in for lunch, it was always Campbell's tomato soup and grilled cheese sandwiches followed by snow ice cream. Somehow, the soup and sandwich just tasted so much better on a snow day. And, who doesn't love snow ice cream.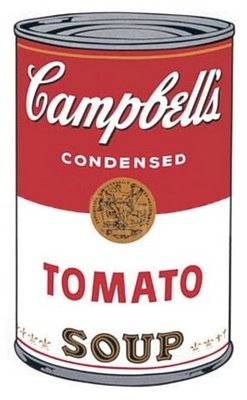 I made that lunch here yesterday. Believe it or not, I actually took a lovely picture of the yummy lunch to share with you. When I got ready to upload it, I realized that I did not have a memory card in the camera! Of course, the soup and sandwich had been devoured so I'm just sharing a picture of a can of soup. Sigh!
I remember visiting with my friend Donna Butler and her wonderful parents JoAnn and Pete Butler in Kansas City one year. JoAnn (or Mommy Jo as she is affectionately called) made Campbell's tomato soup to the "peak of perfection." It is all in the technique. I'll have to get them to tell us all about the special way to make this soup.
These days, I still like tomato soup.  I love the convenience of a can, but sometimes, it is nice to take the time to make it from scratch.
Today's Lagniappe:  Cream of Tomato Soup
• 2 14½ ounce cans whole tomatoes, crushed
• 3 cups tomato juice
• 1 cup chicken stock
• 12 washed fresh basil leaves
• 1 cup heavy cream
• 4 Tablespoons butter (½ stick)
• – Salt to taste
• ¼ teaspoon cracked black pepper
1. In a black cast iron pot, combine tomatoes, juice and stock.
2. Simmer 30 minutes.
3. Puree, along with the basil leaves, in a food processor or with a hand-held food blender, right in the cooking pan.
4. Return to saucepan and add cream and butter, while stirring, over low heat.
5. Garnish with basil leaves.
Balancing Beauty and Bedlam's Tasty Tuesday
Blessed with Grace's Tempt My Tummy Tuesday
4 Responses to "Southern Snow Day"
Leave a Reply