Holy Week, Passover and the Robin's Nest
Submitted by Christi
I am so enjoying Spring. Everything is such a pretty green. The flowers and trees are blooming and now we have the Robin's nest on the porch. The sweet robing laid her 4th egg today. Now we'll wait for 14 to 16 days until the babies hatch. So many blessings!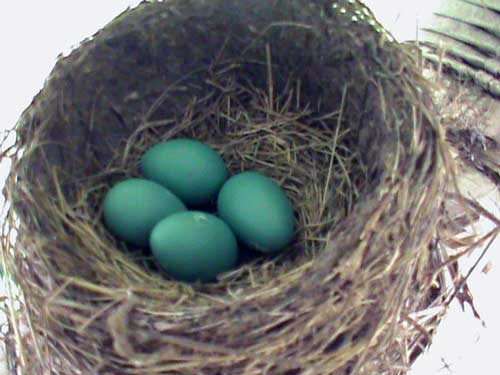 Of course, this is holy week which is a good time to remember all of our blessings. Especially, the blessing of salvation through Jesus Christ. And then there is Passover to celebrate the end of Israel's Egyptian captivity. So much celebration in one week that is topped off by Easter!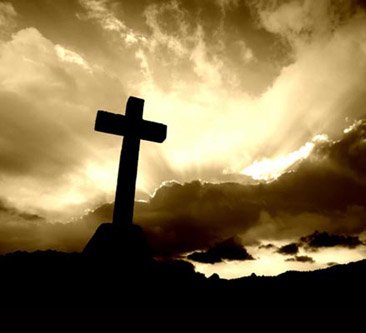 Passover starts on Tuesday, April 19th. However, the celebration starts at sundown on Monday, April 18th. That is tonight! I'm not that familiar with the Passover meal (Seder). However, I am fascinated by the ritual of the Seder and the food involved. One of the tastiest elements looks like the Charoset.
Hope everyone has a wonderful Passover and Holy Week!
Today's Lagniappe: Passover Charoset
3 medium Granny Smith apples, peeled, cored, and finely diced
1 – 1/2 cups walnut halves, toasted and coarsely chopped
1/2 cup sweet red wine
1 – 1/2 teaspoons ground cinnamon
1 tablespoon packed brown sugar
In large bowl, stir together all ingredients. Store, covered, at room temperature until ready to serve.
Balancing Beauty and Bedlam's Tasty Tuesday
Blessed with Grace's Tempt My Tummy Tuesday
One Response to "Holy Week, Passover and the Robin's Nest"
Leave a Reply