Halloween in New Orleans | Part 1
Submitted by Christi
I don't think it is possible to get all of what I have to show you in one post, so this is one of those episodes to be continued . . .
Halloween in New Orleans is a BIG deal to put it mildly. In terms of celebration, it is second only to Mardi Gras. Lots of decorations, parties and fun. Now, me, I'm not so big into decorating for Halloween as I am for Fall in general. My one nod to Halloween is this Jack-O-Lantern: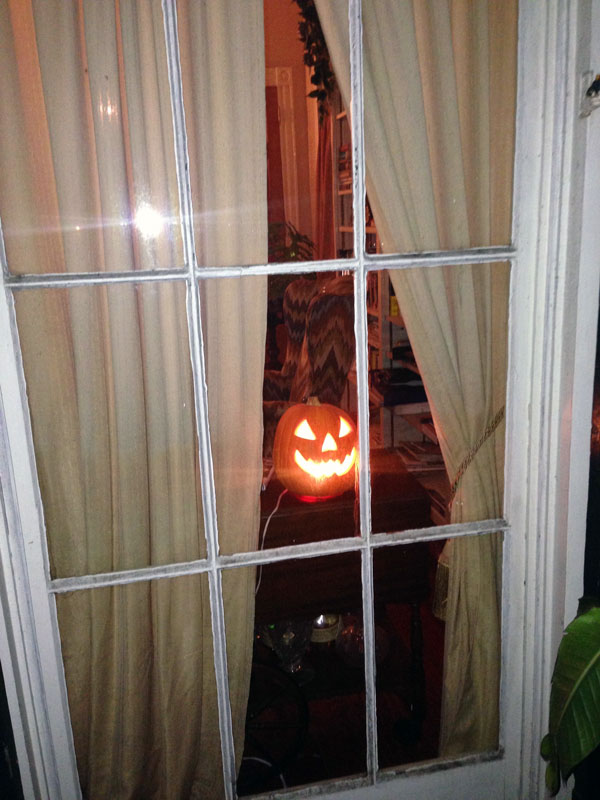 Pretty scary, huh? I do have a lot of Fall decorations, just not so much with the ghosts and goblins. I do love seeing those things around town though. They are lots of fun and, of course, New Orleans is supposed to be one of the most haunted cities in America. Personally, I'm not looking for any ghosts!
Here are some pictures from Uptown and in the Garden District:
Click "show as a slideshow" for a better view and some pithy commentary. 🙂

Here is a cute spider that I thought would be fun to do with kids: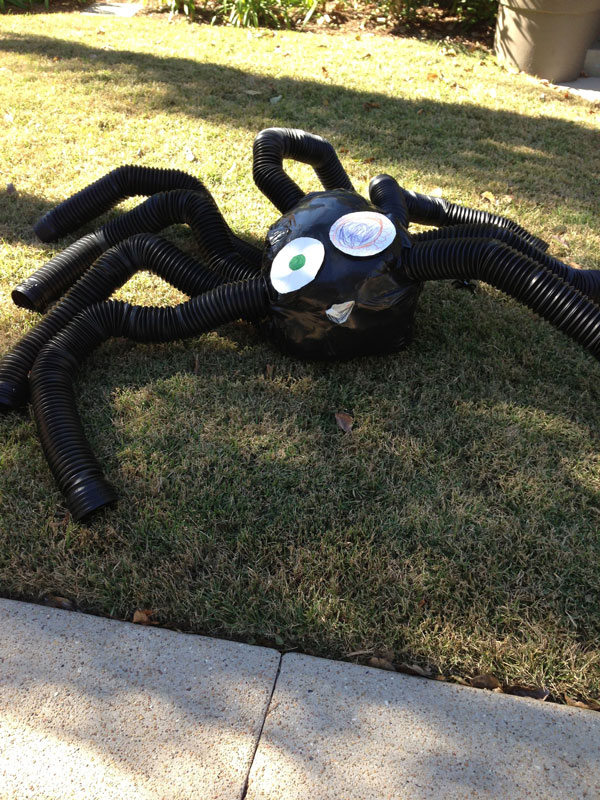 This was made with a black trash bag, some construction paper cutouts for eyes that had been drawn upon and then some black plastic plumber thingy's (or whatever those things are called) for legs. How cute is that?
There are lots more pictures to show – particularly the "Bone House" that deserves its own post. Tune in for that tomorrow. In the meantime, here is a preview: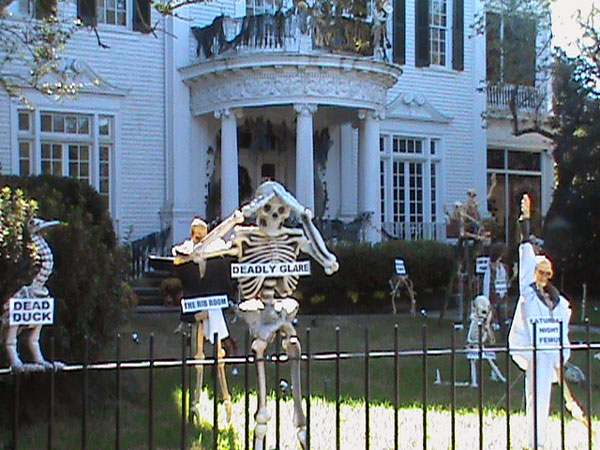 You know you are going to have to have something to munch on while you are looking through those pictures. How about some Butterscotch Haystacks?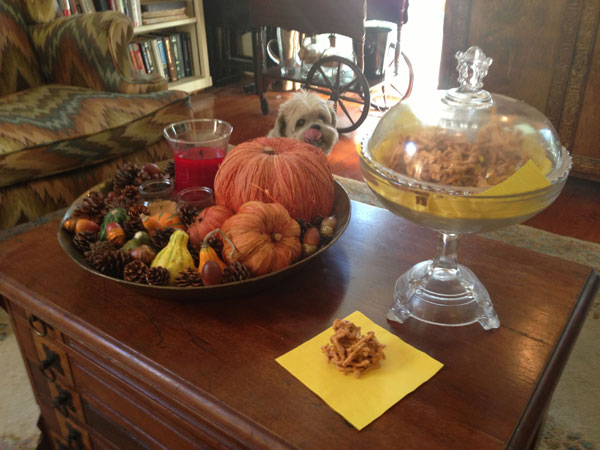 Looks like Bailey the wonder dog would like a bite. Sooo easy to make and they only take about 5 minutes to put together:
Today's' Lagniappe: Butterscotch Haystacks
Makes 12 large or 24 small "haystacks"
Melt 1 package of butterscotch morsels in the microwave (microwave in 30 second increments stirring in between until smooth). Add 2 – 3 cups of chow mien noodles to the melted butterscotch along with 1/2 cup of spanish peanuts. Stir to combine.
Using 2 spoons, drop "stacks" of the mixture onto wax paper or parchment paper or tin foil, or whatever you have handy. Let cool until set and then enjoy!
Leave a Reply