Halloween in New Orleans | Part II
Submitted by Christi
Okay, I showed you a lot of the houses with their fun Halloween decorations yesterday. Today, I want to show you a really fun house on the corner of St. Charles Avenue and State Street. It is the Boneyard. There is an article in on the Tulane News site that tells about the family that puts up these fun decorations.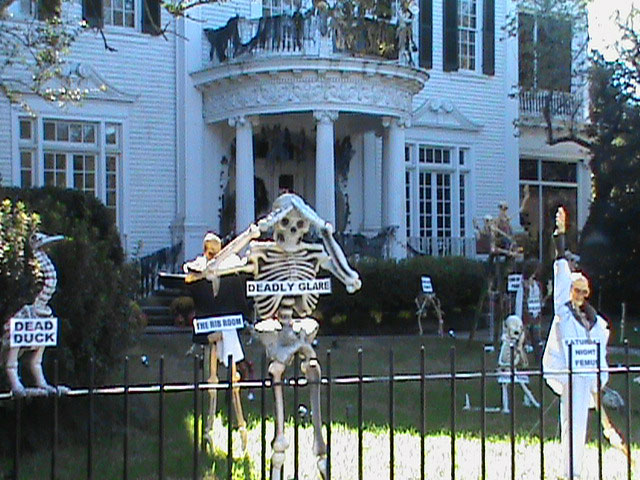 There are more than 50 cleverly displayed skeletons to entertain you. Here is a shot from the local Uptown Messenger at night, showing how fun they look all lit up: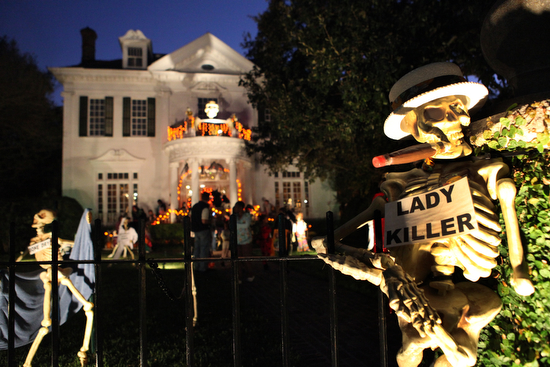 Let's take a closer look at some of these:
Click on "show as slideshow" to see full size.
Oh, I almost forgot this picture. The sun was shining brightly and, even though you can't see the bones very well, I thought this picture was great. Do you see beautiful sunrays or spooky ghosts?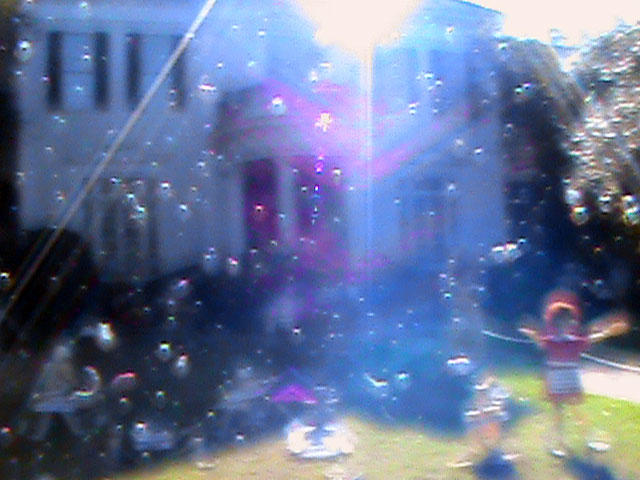 Happy Halloween!
Need something to sip as you are greeting the trick or treaters tonight? How about some Caramel Apple Cider?
Today's Lagniappe: Caramel Apple Cider
1 Gallon apple cider
6 cinnamon sticks
6 cloves
3/4 cups jarred caramel sauce
whipped cream
Heat apple cider, cinnamon sticks and cloves. Before serving, stir in caramel sauce. Serve topped with whipped cream and a shake of cinnamon and a drizzle of additional caramel sauce. This can be made in a slow cooker as well to make your house smell all Autumn-y.
Leave a Reply