One of the most iconic and enduring symbols of New Orleans is the streetcar.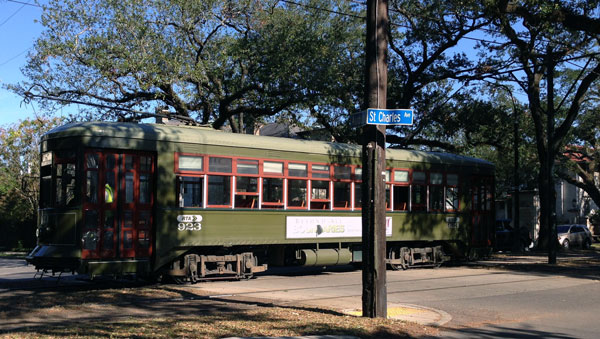 It is a great way for visitors to get around and see the city and it also a great way for locals to get to locations along the line and avoid having to find parking! We are 3 blocks away from the St. Charles line in the Carrollton area of New Orleans. We love to ride the streetcar down the Avenue (St. Charles Avenue) to church, to meet friends for drinks at The Columns, to the Palmer Park Arts Market, and to many of the wonderful neighborhood events around the area.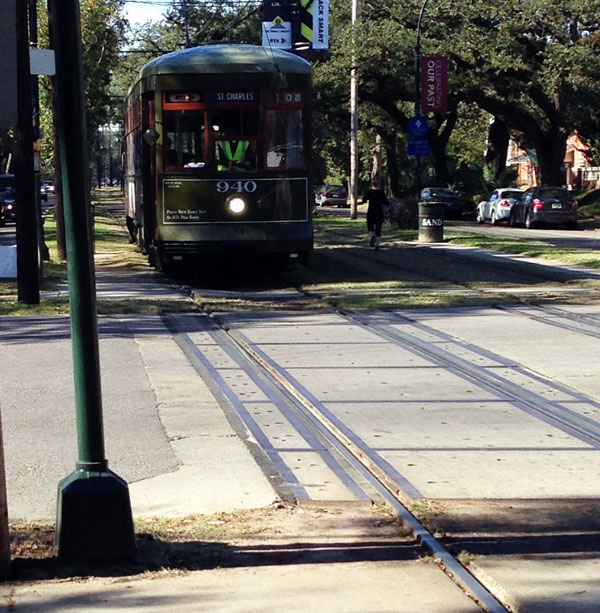 The fare is just $1.25 with discounts for seniors and the disabled, and children under 2 ride free, so it is family and budget friendly too. A day pass is $3.00 and you can get on and off as often as you like! There are 3 streetcar lines, the St. Charles line is the oldest continually running streetcar line in the world.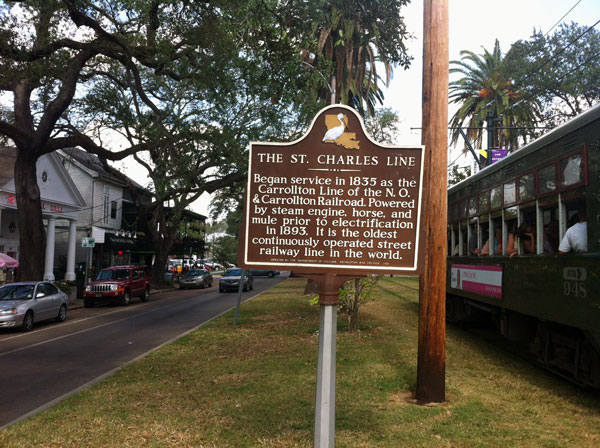 The other lines are the Canal line and the Riverfront line. You can see maps, schedules and fare information HERE.
If you are coming for a visit, don't miss riding the streetcar. It is a fun way to see the city, it is economical and you can be a part of history.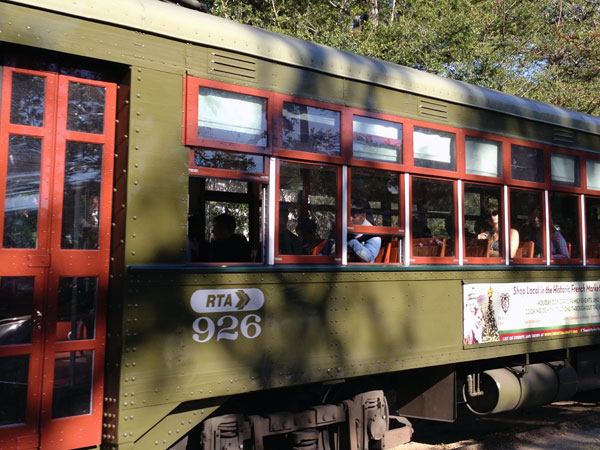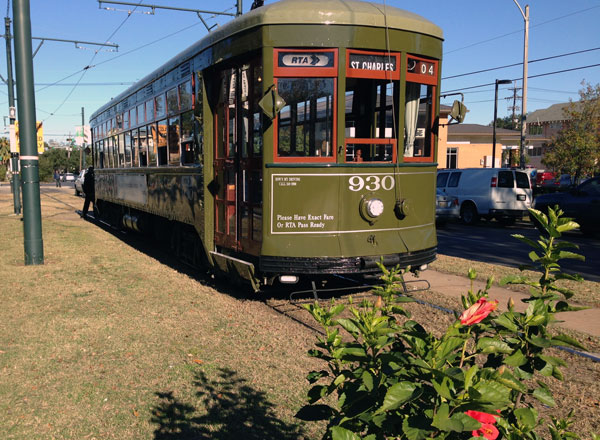 The New Orleans streetcar – just another reason to love New Orleans!
Today's Lagniappe:  Old New Orleans Streetcar #9 Cocktail Recipe
Made with Old New Orleans Rum, distilled right here in New Orleans by Celebration Distillation. The distillers and creators of this cocktail caution, "This ain't your average trolly. Enjoy in moderation or you may feel like you were run over by one of these historic forms of transportation the next day."
2 ounces Old New Orleans Cajun Spice Rum
1 ounce Cointreau
1/3 ounce lemon juice
Shake with ice. Wet rim of a cocktail glass with lemon, then coat with a sugar and cinnamon mixture. Strain drink into glass, garnish with a lemon twist and a dust of cinnamon.