Christmas in New Orleans
Submitted by Christi
New Orleans is a great place to visit and live anytime but I think it is just especially magical at Christmas time. There is so much to enjoy! In addition to the beautiful Christmas decorations, there are the Reveillon dinners, the caroling at Jackson Square and in Palmer Park and . . . well, obviously, this is going to take a few posts. Yesterday, I showed you a little about what is going on here in my home, specifically, the fireplace mantel. Today, we'll step outside and see the porch and a bit more of the house.
Let's start out on the porch.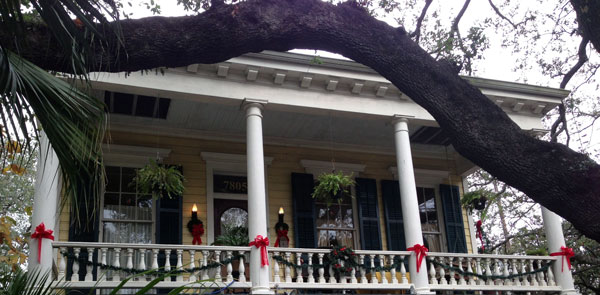 Keeping it simple with a few bows, some garland, and of course some lights.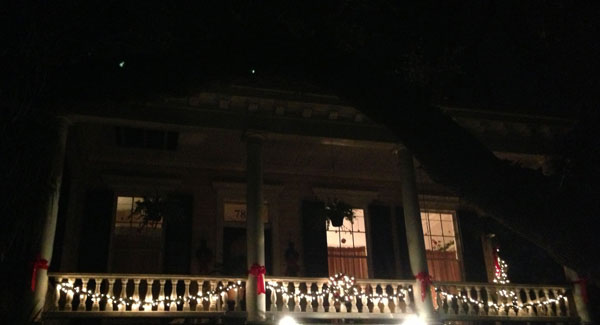 The weather has been lovely, and that calls for some porch sittin', don't you think?
click on any picture to enlarge:

Before we go inside, let's look around a little more outside.
Now, come on in and I'll show you a couple of rooms.
click for complete pictures and to enlarge

Now, I think it is time to get out in the city and see what is going on! I hope you'll join me to see some more of Christmas in New Orleans.
Christi's Lagniappe: Louisiana Christmas Strawberries
Lagniappe (pronounced lan-yap)= a little something extra
Louisiana early crop strawberries are already coming in! They are beautiful and delicious. I just cleaned them, dipped them in melted white chocolate, then rolled them in green decorator sugar. Pretty and delicious!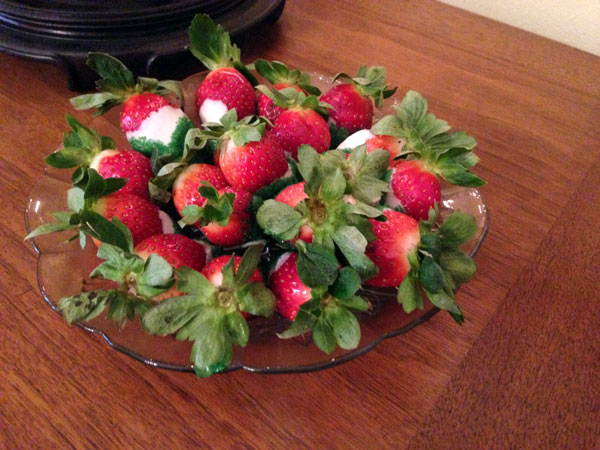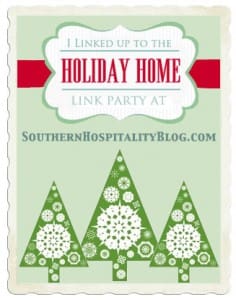 2 Responses to "Christmas in New Orleans"
Leave a Reply