Mardi Gras Centerpiece
Submitted by Christi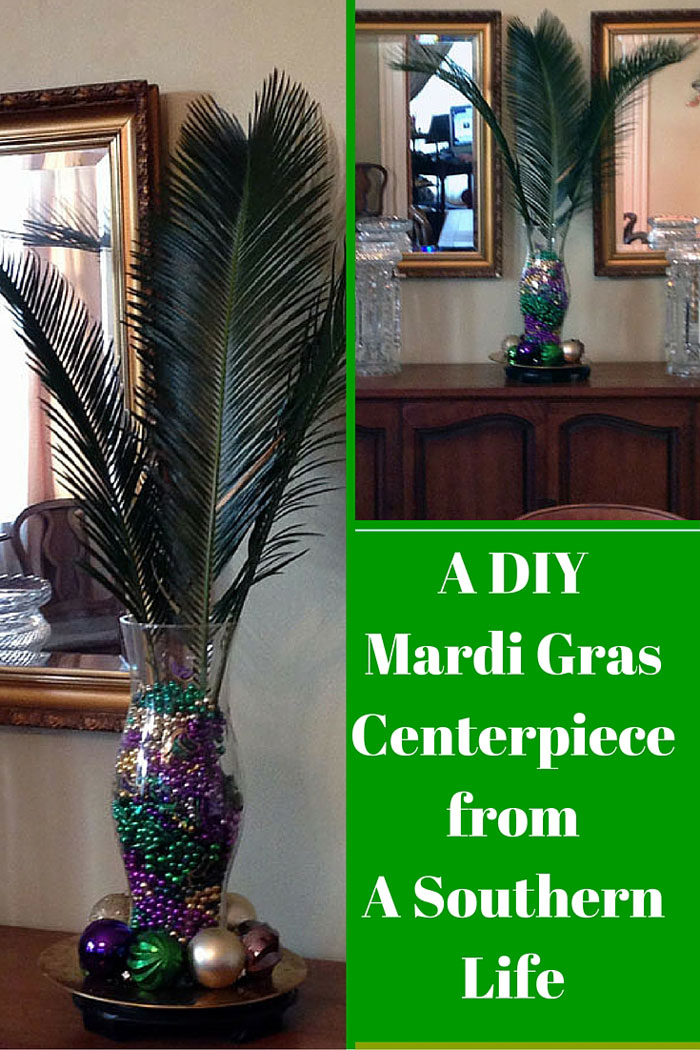 Some people have asked about the centerpieces that I used at the recent Epiphany brunch.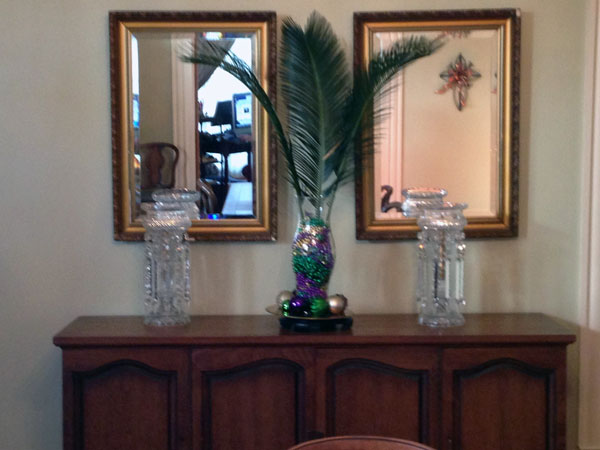 These were very easy to put together and you can use the same idea with materials that you have available for whatever holiday you are celebrating.
Here is what I used: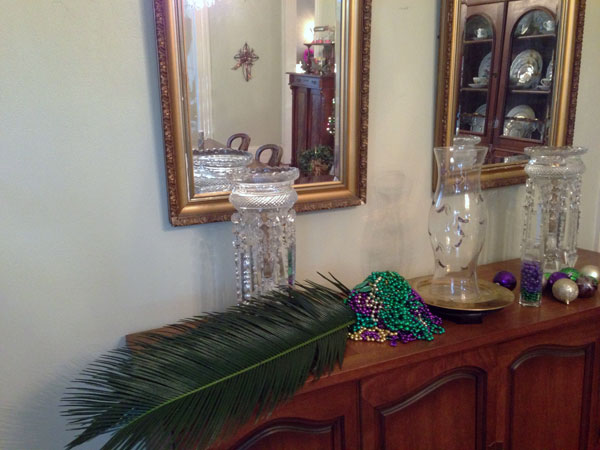 Greenery from my yard (you can use whatever is available in your area), a pile of Mardi Gras beads, a large glass hurricane (I have a set of 6 of these that I've had for years and use all the time), a brass charger, a vase that is more narrow than the hurricane and some leftover ornaments that are in Mardi Gras colors.
I got the greenery from this tree: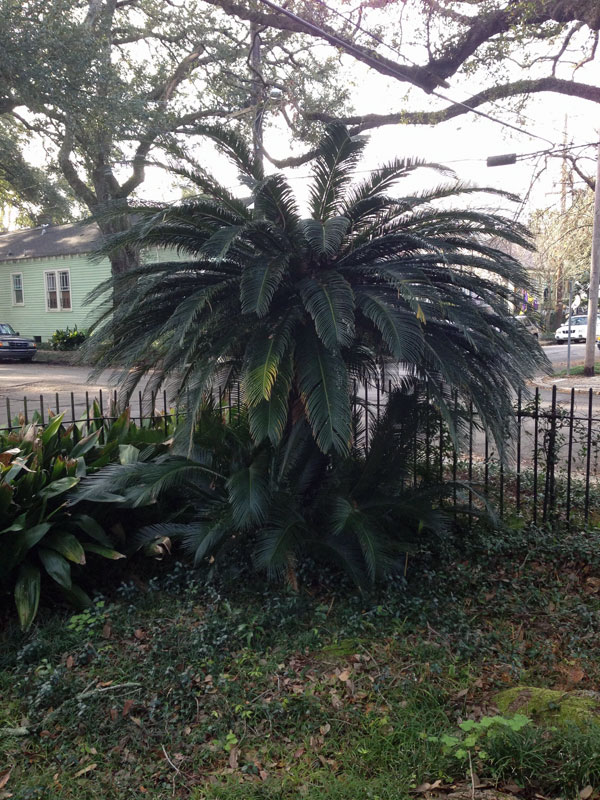 I wanted large leaves because the ceilings are very tall here. You can use evergreens or even ornamental grass would work. If there is nothing growing in your yard, you could substitute ostrich or peacock feathers. Use whatever you have that is available.
Here is how I put it together – couldn't get any easier!
Click to view larger pics and get more info:

And . . . voila! That is it.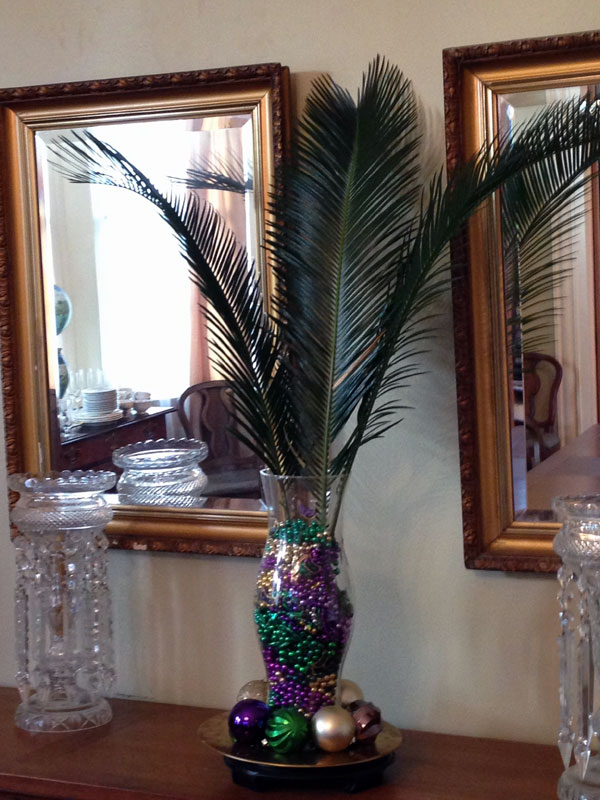 What kind of greenery do you have in your yard and what kind of fillers do you think would be good? Would love to hear your ideas! Update 1/2016: One of my friends has used the palms and painted them gold. What a great idea. May have to try that!
Pssst, would love to keep in touch – just sign up to get all the latest from A Southern Life.
… and, Foodie Friday – okay, I'll stop for now. 🙂
One Response to "Mardi Gras Centerpiece"
Leave a Reply