Mardi Gras Time!
Submitted by Christi
It's official – the Mardi Gras or Carnival season has begun here in New Orleans. As Cindy said in the earlier post, the Mardi Gras season officially kicks off with Twelfth Night or the Epiphany. All of the Christmas decorations are now put away and it is time to start the celebrations leading up to Mardi Gras.
At our house, we started with decorating and then having and Epiphany brunch with our church and our friends. Let's take a look at the decorations.
The front gate has a bit of the Carnival feel: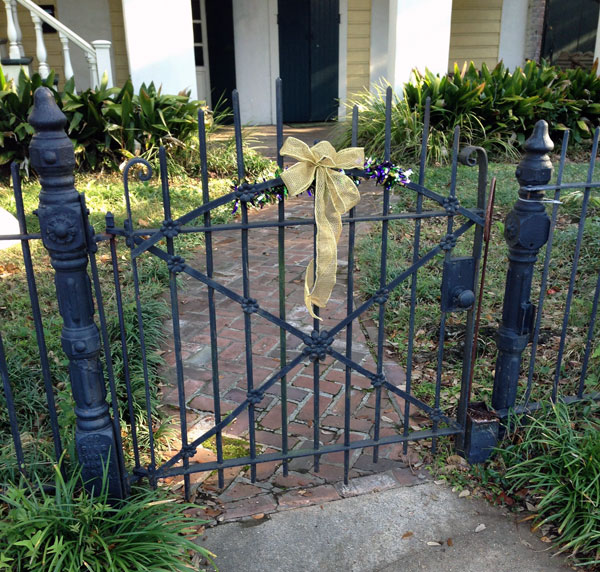 Let's look around the rest of the house. As you come up the steps to the porch, you see a bit more purple, green and gold (the official colors of Mardi Gras):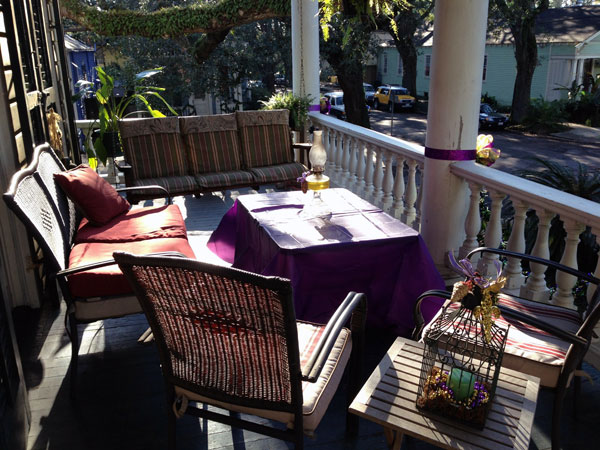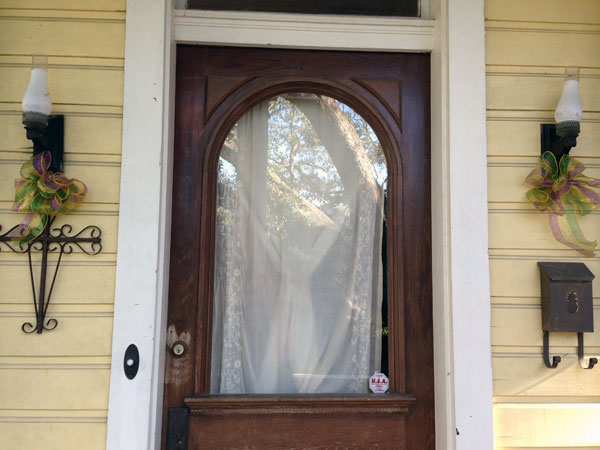 Now, we'll take a look around inside:
One of the conundrums of the season is what to do with those red poinsettias that were so pretty for Christmas but don't really fit the Mardi Gras colors. I mean, I really didn't want to just get rid of them. After all, the were really pretty and still have a good bit of "pretty" time left. Here is how I solved this one:
And then, I had to pay a little bit of homage to my Mardi Gras Krewe, the Mystic Krewe of Nyx. The Krewe colors are hot pink and black:
It has really been fun to get ready to celebrate the Mardi Gras season. Soon I'll post more details and pics from the Epiphany Brunch and show you a few other things that happened around here on Twelfth night. Do you celebrate Mardi Gras? What do you do around your house?
Leave a Reply