As Easter approaches our thoughts turn to loved ones who are no longer with us.  I made a trip recently to Metairie Cemetery, where my family is buried, to place flowers on the tombs.  While newer than a number of the city's cemeteries, it is one of the largest and most historic.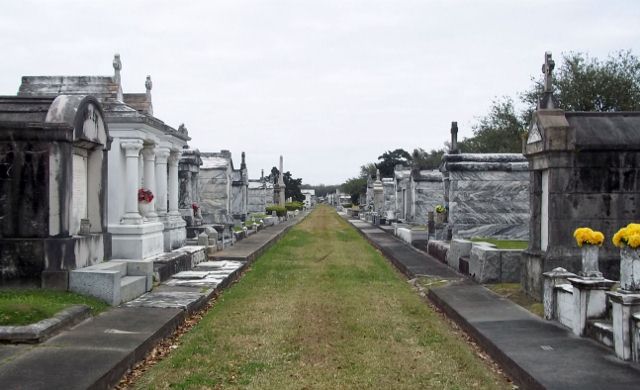 It was previously the site of a horse racing track, Metairie Race Course, founded in 1838.  During the Civil War it was used as Confederate Camp Moore.  The track went bankrupt during reconstruction, and the site was chartered as a cemetery in 1872, with its design influenced by the oval layout.  In 1991 it was placed on the National Register of Historic Places.
The cemetery is the resting place of over 9,000 people, including 9 Louisiana governors, 7 New Orleans mayors, 49 kings of Carnival, and 3 Confederate generals.  With the largest collection of elaborate marble tombs and funeral statuary in the city, the artistry alone is well worth a trip.