Second Line Brunch
Submitted by Christi
This past Sunday, my husband and I attended a lovely brunch at New Orleans' Second Line Stages, which is a movie production studio owned by Susan Brennan. The luncheon was a fundraiser for Young Life, which is wonderful Christian organization for young people.
The theme for the brunch was a second line. (See this past post for a description (and video) of a second line.) It was held in a sound stage at the studio.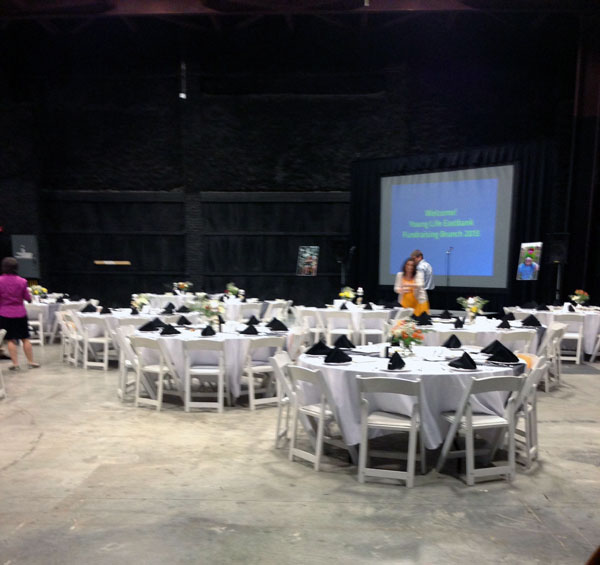 You can see that this is a very large area and it was certainly a fun place for the brunch.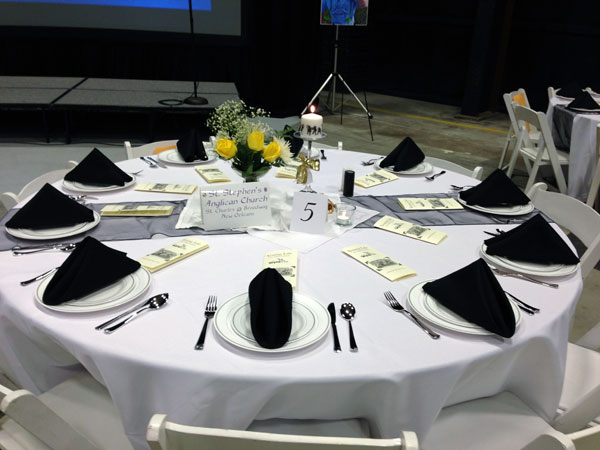 I thought the tables were very nice and check out these really cute second line candles: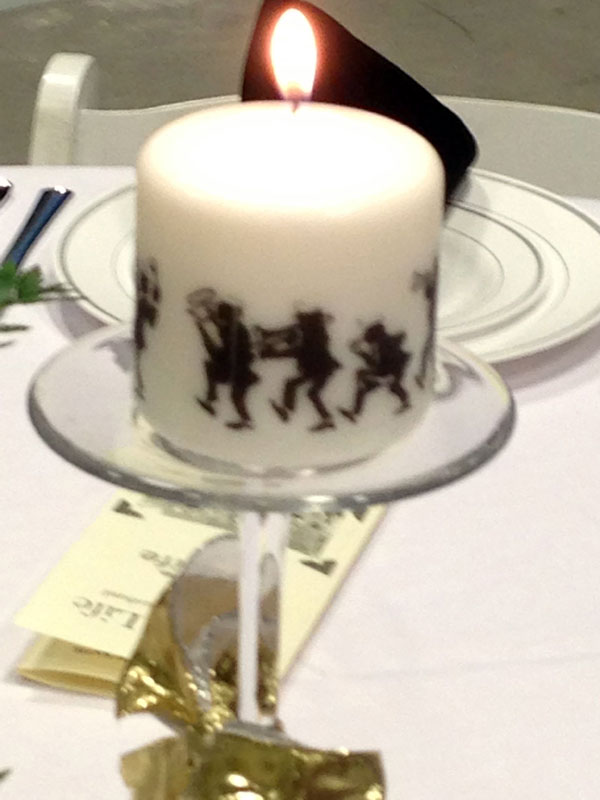 There was also a second line band made up of some very talented high school students.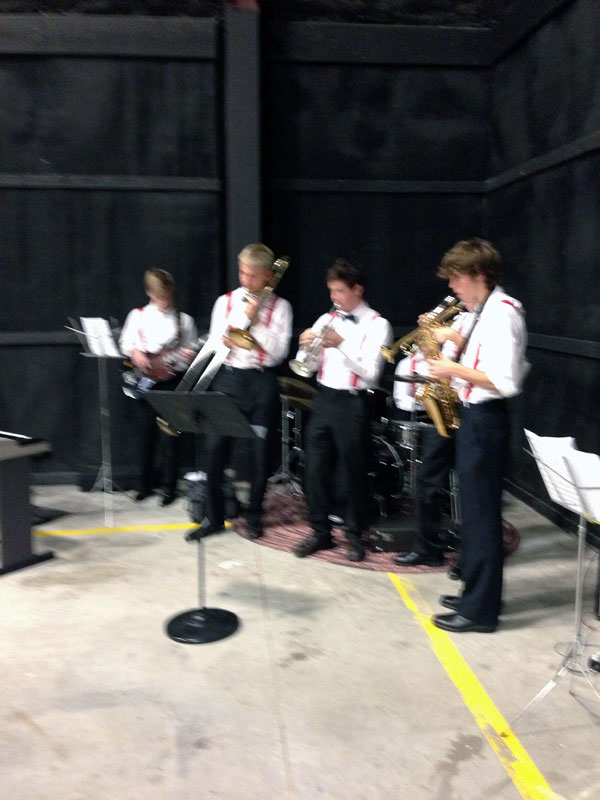 On the menu were:
Bacon
Sausage
Scrambled Eggs Florentine (that is what I am calling it because it was eggs with spinach and cheese)
Fruit
Shrimp and Grits
Biscuits with Butter and Jam
It was lovely and I hope they met their fundraising goal! If you want to learn more about Young Life, you can click here.
Happy Tablescape Thursday!
Leave a Reply